Can it Be VaLENTine's Day Every Year?
Shawn McEvoy

Shawn McEvoy is the Director of Editorial for Salem Web Network, he is also the co-host of ChristianMovieReviews.com & CrosswalkMovies.com's Video Movie Reviews.

More

2018

Feb 14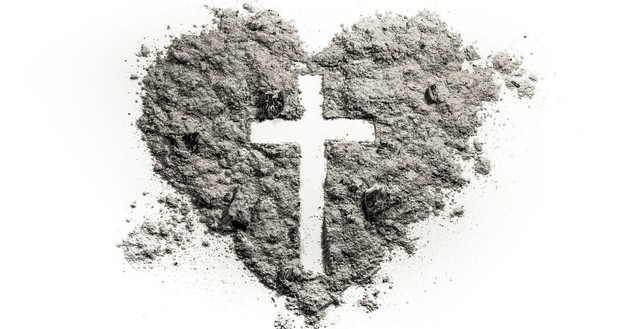 I didn't grow up observing Lent or Ash Wednesday, and I can't claim to have ever worn a cross of ashes on my forehead.
I have observed St. Valentine's Day in both romantic and quasi-religious, love-honoring ways (once legendarily), but for the most part find it to be a phony distraction, a fake holiday, a tiny boost to the mid-February economy.
This year, however, when Valentine's Day and Ash Wednesday fell on the same day I thought, "This suddenly makes a whole lot of sense to me; can we do this every year (instead of, say, setting Easter by the phases of the moon or somesuch)?"
Because I'm not here today without the knowledge that, "The Lord God formed a man from the dust of the ground and breathed into his nostrils the breath of life" (Gen. 2:7).
Because I'm not seeking wisdom without knowing my own mortality, that my body's destiny is to return to that state, "for dust you are and to dust you will return" (Gen. 3:19).
Because the perfect plan of the Crucifixion and Resurrection does not happen unless "God so loved the world that he gave his one and only Son, that whoever believes in Him shall not perish" (John 3:16).
Because that love is the same Source of all love, this inexplicable force that the Scriptures equate with God Himself and which the doubters of the faith are at a loss to explain the existence of, particularly in its sacrificial forms.
Because it is biblical to simultaneously consider the immensity of God's love for his people, that he gives his people the ability and desire to love each other with the same bond He has with His church, and that His church must exist in a world of flawed, fallen, ashy people who do not always love God in return. Therefore, "put a mark on the foreheads of those who grieve and lament over all the detestable things that are done" (Ezek. 9:4). (No, I don't think the New Testament Church is called to do this literally, but whether you do it physically or metaphorically, it is spiritually rewarding to contemplate all this at once).
Because though we may or may not seek to seriously "give something up" for Lent, the merger of these two holidays gives us a unique opportunity to know that it was only perfect love that gave everything up for us, that casts out our fears, that heals our wounds and sicknesses, that makes a path through the darkness, that means the grave is not The End.
May your forehead of contemplative ashes be surrounded by a heart today. May your Valentine's Card be dusted with reminders of just how wide, deep, self-sacrificial and all-encompassing love truly is.
--shawn
If you're curious to know where I gathered up the verses for today's thoughts, check out BibleStudyTools.com, where we've got topical verses for just about everything. We've compiled our favorite Ash Wednesday Bible Verses for you. As you dig deeper into the Word and face your sorrows, realities and deliverance in the time leading up to the Resurrection, may your time of reflection and remembrance be blessed! And feel free to follow along with us as we learn and grow with our collection of Easter Devotionals.
And for more on the convergence of Ash Wednesday and Valentine's Day, check out this great piece by BreakPoint's John Stonestreet.
---