Good News for Oak Park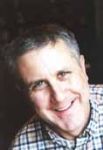 This Sunday, I'm preaching on "The Truth About Same-Sex Marriage" as part of the God Speaks Today series. The Oak Park Lesbian and Gay Association got wind of the sermon (it wasn't a secret - we mailed 40,000 postcards to every home and business in Oak Park, River Forest and Forest Park), and decided they would stage a "silent protest" on Sunday morning. A delegation from the OPLGA plans to attend our services.

I heard about this because one of our local papers received a press release from the OPLGA announcing the event. Today both local papers gave extensive coverage to the planned "silent protest" on Sunday morning, and a more vocal protest planned by a Chicago-area gay rights this Sunday night. You can read the newspaper article here.

I was struck by this quote from Ethel Cotovsky, co-chairman of OPLGA:
"We want to make sure the Oak Park community, which has protected us as a class and equalized us, bears witness to someone saying we are sick and immoral," Cotovsky said. "That's all we ask for. We don't know what he's going to say."
But if they don't know what I'm going to say, how do they know I'm going to say they are sick and immoral? As a matter of fact, I'm not going to say that, but I am going to say that we're all in the same boat--sinners desperately in need of the grace of God.

I believe this Sunday offers a wonderful opportunity to speak about Jesus to folks who would not otherwise be in our services. Would you say a prayer that God will open a door for spreading the Good News of Jesus in Oak Park?

---
Dr. Ray Pritchard, Senior Pastor of Calvary Memorial Church in Oak Park, IL, has ministered extensively overseas and is a frequent conference speaker and guest on Christian radio and television talk shows. He has written 23 books, including An Anchor for the Soul, Man of Honor, What a Christian Believes, The ABCs of Wisdom, Keep Believing, and The God You Can Trust.

To sign up for Pastor Ray's free weekly sermon email list, click here. You can find his daily weblog, online sermons, travel schedule, and other resources at  www.keepbelieving.com. You can write Pastor Ray at raypritchard@calvarymemorial.com.