Family Worship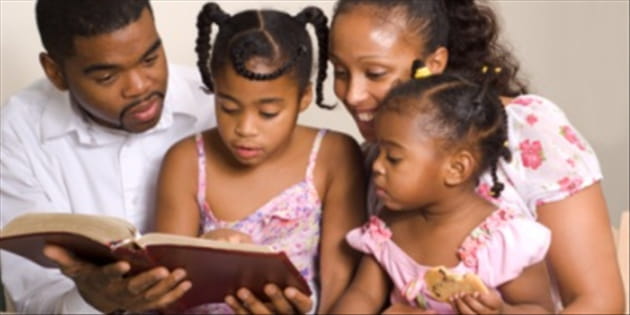 It happens all the time. You've read a passage before, maybe many times. Then, out of the blue, those assumed familiar words jump off the page, grab you by the ears, and scream, "Look at me!" That happened to me again recently as I was reading through 1 Chronicles. 1 Chronicles 1:1ends with these incredibly subtle but marvelously rich words:
Then all the people departed each to his house, and David went home to bless his household.
The context of verse 43 is the bringing of the ark up to Jerusalem. David and others had worshipped God and his covenantal faithfulness corporately. Now, David is on his way home and seeking to see the overflow of that worship touch his family as well.
There are several strong reminders for us in this little verse:
1 - Worship does not end at noon. What we do on Sunday morning is the beginning of a weeklong period of worship, meant to go with us beyond the church doors into every area of our lives.
2 - True worship buoys our entire being. When we really worship, putting God first, we cannot but help to be lifted up. It is at this point the Westminster admonitions to glorify God and enjoy him forever come together. When we truly glorify God, it changes our outlook and raises our spirits. By worshipping God, we enjoy God, and we want more of God.
3 - Family worship is a natural extension of corporate worship. David wasn't merely content to head home whistling the tune to his favorite hymn. He wanted to see them enjoy the blessings of worshiping God as well. He wanted to bring them alongside himself in his abundance of joy.
4 - This text (well actually its sister text in 2 Samuel 2:1) reminds us that the cares of the world, if we allow them to intrude, can destroy our spirit of worship and take away the joy of our relationship with God. In David's case, his wife Michal, a daughter of his predecessor Saul, immediately confronted him over his public acts of worship. She stole his joy. He went from intending to bless his family to defending himself. We must be ever vigilant to protect and preserve the attitude of worship.
The next time you go to church, see if you find yourself in David's shoes, jubilant and full of the desire to share that joy with others. If so, do so. Tell others about your worship experience. Invite them in to your joy. Add other voices to the choir of God. If not, why not? Did you not truly worship? Or, do the cares of this world obscure your view of the one to come?
Peter Beck serves as assistant professor of religion at Charleston Southern University where he teaches church history and theology. While serving as senior pastor in Louisville, Ky., he completed his PhD in historic theology at The Southern Baptist Theological Seminary. His dissertation, The Voice of Faith: Jonathan Edwards's Theology of Prayer, is soon to be published. He, his wife Melanie, and their two kids, Alex (11) and Karis (7), live near Charleston, SC. Peter's goal for his teaching and writing ministries is "love from a pure heart and a good conscience and a sincere faith" (1 Tim 1:5). read peter's crosswalk.com blog here.