In Review: Facedown by Matt Redman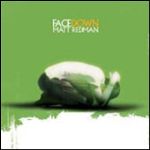 CD: Facedown
Artist: Matt Redman
Label: Sixstepsrecords/EMI CMG
Quote: "With every new song that comes along, with every album that's released, with every worship meeting we attend, we're truly joining in with an age-old flow of devotion that will never run dry. This is the reality of what we do when we 'worship' in song." –Matt Redman
FYI: Facedown was recorded live at a conference featuring a gathering of 350 songwriters, making the perfect backdrop for this crop of 11 brand new songs from Matt Redman. The project was produced by Nathan Nockels (Watermark, Passion) and focuses on Redman's ongoing theme of reverence in the act of worship – facedown worship.
The Bottom Line: Facedown is Matt Redman's first full-length live recording, and it is well worth the wait. His superb musicianship is only half the story when it comes to the reasons people so quickly latch on to Redman's songs and are immediately drawn into a celebration of worship. His musical presence in this live setting is a perfect picture of why Redman has become such a voice of distinction in today's modern worship movement. His songwriting is virtually unmatched in his ability to lyrically capture the power and holiness of who God is, and what our response should be.
Facedown Book: In this 120-page hardcover book, Redman explains that worship before the heavenly throne happens Facedown-leading believers into the wonder and awe of passionate praise and intimate worship. Click here to read an excerpt.
Featuring: "Praise Awaits You," "Nothing But the Blood," "Seeing You," "Gifted Response (We Will Worship You)," "Dancing Generation," "Pure Light," "Worthy, You Are Worthy," "Facedown," "Breathing the Breath," "Mission's Flame" and "If I Have Not Love."
—Debra Akins
Special Offer! Save up to $4 off retail prices. Order the CD, Songbook and Hardcover Book individually or in sets!
Check out Matt Redman music videos at Godtube.com!