Pick of the Week: Live From Another Level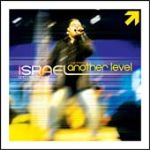 CD: Live From Another Level
Artist: Israel & New Breed
Label: Integrity
Quote: "This was the most powerful night of worship I've ever been a part of. The fact that we were recording it for an album was just an added bonus. It was an incredible experience for everyone." --Israel Houghton
FYI: Originally planned as a single-disc package, Live From Another Level became a two-disc set because Israel was so moved by the evening of worship recorded for this project he did not want to take anything away from the special moments He felt God would use. The decision was made not to cut any of the songs recorded that evening, and the album became a double CD set.
The Bottom Line: Live From Another Level is the anticipated follow-up to Israel's best-selling CD, New Season, and features more of the infectious, urban-flavored worship songs that continue to draw more and more listeners in to this "new breed" of powerful praise choruses. The double CD features an astounding 30 new songs, classic favorites and memorable medleys, and was produced by Israel and Aaron W. Lindsay. Highlights include "Again I Say Rejoice," "Rise Within Us" and "Breathe Into Me."
Featuring: "Come In from the Outside," "Again I Say Rejoice," "We Win," "All Around," "Medley: You've Made Me Glad/Who Is Like the Lord," "I Hear the Sound," "Medley: So Easy to Love/Friend of God," "Friend," "Friend Medley: Joy of My Desire/No Not One/What a Friend We Have in Jesus/Friend," "Rise Within Us," "Another Breakthrough," "Lord of the Breakthrough," "Breathe Into Me," "Awesome Medley: I Stand in Awe/Awesome in This Place," "Medley: Here I Am to Worship/You Are Good," "Holy" and "Going to Another Level."
—Debra Akins
Save up to $9 on specially priced sets! Order the Live From Another Level CD & Songbook Set or add Israel's best-selling live worship album New Season and Cover The Earth— Live from Lakewood featuring up to 28 more worship songs!