Pick of the Week: Today by Brian Doerksen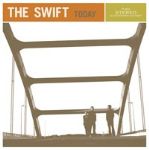 CD: Today
Artist: Brian Doerksen
Label: Hosanna/Integrity
Quote: "This project is about our calling when we are half way there…when the wall of our ministry and life is half built," Doerksen says of the album inspired by Nehemiah 4. "Almost every song speaks in some way to this crossroads, the place where we could turn back from exhaustion or discouragement from the taunts of our enemies or continue in the grace of God."
FYI: Best known for writing "Come, Now is the Time to Worship," Brian and his wife Joyce once served in Southeast Asia for Youth With A Mission (YWAM).
Bottom Line: Recorded live in Brian's hometown of Abbotsford, British Columbia, Today is an adventurous blend of the contemporary arrangements and timeless, traditional hymns even more stirring with the help of a community chorus, a children's choir and a 12-piece orchestra. A great collection for anyone in need of encouragement and strength for troubled times.
Features: 15 tracks, including: "Today (As For Me And My House)," "Everlasting," "You Are Everything," "The River," and more, along with hymn favorites like "A Mighty Fortress Is Our God" and "Great Is Thy Faithfulness." A brand new version of Doerksen's classic "Refiner's Fire" is included.
--Chris Davidson
Save up to $6 on specially priced sets! Order the Today CD & Songbook set. And add the best-selling You Shine CD & Songbook featuring 12 more of Brian's best worship songs including "You Shine" and "Come Now Is The Time To Worship."