What's in a Name?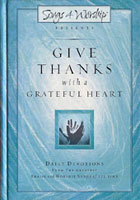 What's in a Name?
" Jesus, What a Beautiful Name"
An angel caught a young teenage girl by surprise. The surprise element only grew when the angel proceeded to tell Mary what God had in mind. Before leaving her, the angel implied that a book of names would not be a necessary purchase. She was to call her baby "Jesus." But had Mary been told at that moment how the world would eventually be touched by the name of her Son, she would've been astounded.
In Mary's day, "Jesus" was a fairly common name. It was the Aramaic equivalent of Joshua. What was uncommon were the circumstances surrounding this particular Jesus' birth, His life and ministry, as well as His death and resurrection.
Today, baby boys are still named Jesus, especially in Latin American countries. But whenever you hear the name Jesus without reference to a last name, there is no doubt about who is being talked about. He is the beautiful Savior with the beautiful name whose grace transforms the pain and sorrow of an ugly world and makes it a beautiful place to live.
" Jesus"-speak and sing that name with joy!
" Jesus, What a Beautiful Name" written by Tanya Riches
Jesus-what a beautiful name!
Son of God, Son of Man,
Lamb that was slain.
Joy and peace, strength and hope
Grace that blows all fear away
Jesus-what a beautiful name!

This song appears on Hillsong's God Is In The House, featuring Darlene Zschech.
Excerpted from Give Thanks with a Grateful Heart: Daily Devotions from the Greatest Praise and Worship Songs of All Time, presented by Songs4Worship. Used with permission from Integrity Publishers, © 2002.