"And the Shofar Blew" - Book Review
Whitney Hopler

Crosswalk.com Contributing Writer

2003

25 Jun

COMMENTS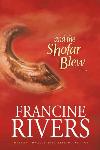 Author:      Francine Rivers
Publisher: Tyndale House

Gifted author Francine Rivers has created another engrossing and illuminating tale in her new novel, "And the Shofar Blew."  The story of a California church congregation, "And the Shofar Blew" shows how even the most well-meaning people can head in the wrong direction if they don't stay close enough to God to hear His voice above all the others.  Centerville Christian Church is in desperate need of rejuvenation as the novel opens.  And when Paul Hudson accepts the call to pastor the elderly, dwindling congregation, the church comes alive.  New people and donations pour in, and the church grows by leaps and bounds.

It all seems wonderful.  But it's not, because Pastor Paul's ambitious work – done in God's name – is actually centered on himself.  His changes drive away longtime, orthodox members; and he waters down the Gospel message into a warm and fuzzy one.  Still, the church keeps growing.  But as Rivers so perceptively writes, "Just because something grows, doesn't mean it's good….  Cancer grows."  Pastor Paul is just as good at ignoring his wife and son as he is working furiously to build the church. By the book's climax, he comes close to destroying both his family and his church.

Rivers' skill for creating realistic characters who have both hearts for God and honest struggles comes through well in "And the Shofar Blew."  She makes readers care deeply about her characters, no matter what their circumstances.  And she holds readers' attention well through all 439 pages.

The book also includes discussion questions at the end.  While brief, this section should still prove helpful to readers as they ponder the insightful novel they've just read.
Get 1 Christian Bestseller for FREE, plus FREE shipping.  Click here for details.