BOOK NEWS: Final "Left Behind" Series Book Bows Soon & More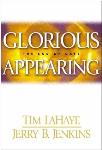 "GLORIOUS APPEARING" SPRINGS FORTH MARCH 30 … Just in time for Easter, the 12th book in the "Left Behind" series, "Glorious Appearing" (Tyndale) will bring closure to millions of readers with its portrayal of Christ's return to earth in both glory and judgment.  Since the inception of the "Left Behind" phenomenon over eight years ago, more than 60 million copies have been sold worldwide. As the best-selling Christian fiction series of all-time, "Left Behind" is also the fastest-selling adult series in the last decade.  Authors Tim LaHaye and Jerry Jenkins say they have heard from more than 3,000 people who have accepted Christ after reading one of the books.  Beginning this spring, the writing duo will embark on a bus tour and be available for signings in various cities.  Check leftbehind.com for store locations, dates and times.

ANNUAL CHRISTIANITY TODAY BOOK AWARDS FINALISTS NAMED … Two Warner Faith titles were recently named finalists in the Annual Christianity Today Book Awards:  "When You Believe" by Deborah Bedford and "Inviting God's Presence" by Larry Keefauver.  Winners will be announced in the June issue of Christianity Today magazine.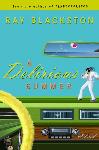 "A DELIRIOUS SUMMER" TO PICK UP WHERE "FLABBERGASTED" LEFT OFF … First time novelist Ray Blackston scored big with last year's "Flabbergasted" (Revell, 2003) which The Dallas Morning News described as "a novel with no illicit sex, bad words, racial slurs, or crime that is simultaneously serious, hilarious and impossible to put down."  Now broker-turned-writer Blackston returns on May 1 with the second offering from his pen, "A Delirious Summer."  The beach read features the "looking-for-love-in-all-the-wrong-places" characters first introduced in "Flabbergasted," as well as new narrator, Neil Rucker – a seven-month's dateless Spanish language teacher to missionaries in Ecuador who's looking for romance during his furlough.  Also available on May 1 is the audio version of "A Delirious Summer" read by contemporary Christian music singer/songwriter Andrew Peterson.