"Book of Hope" Brings Gospel Message to Children Worldwide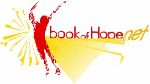 An organization that distributes scripture books worldwide will mark a milestone next week. The 300-millionth "Book of Hope" will be handed out in Sao Paulo, Brazil.
The "Book of Hope" is a publication that combines the Bible's gospels of Matthew, Mark, Luke, and John in a single volume, in chronological order. Bob Hoskins, president of the Florida-based Book of Hope organization, says the useful scripture compilation is always distributed with the authorization of government officials, even in nations hostile to Christian faith.
"What's incredible is, even in places like Vietnam, which is strictly still a Communist country, we have permission from the government," Hoskins notes, "and we're distributing the book to school children there." He says the goal of Book of Hope's international outreach is to bring the scripture books to every child in the world.
In many countries around the world, the ministry leader points out, the problems that children and young people are facing are enormous and devastating. "In parts of Africa, it's hunger and famine and war and violence and AIDS," he says. "And in Southeast Asia, there's child prostitution and so many other evils."
The only answer for these suffering children around the globe, Hoskins asserts, "is a revelation in their hearts of God's love." Putting God's word in the hands of every child worldwide is an attainable goal, he says, and Book of Hope is out to make it a reality. The "Book of Hope" scripture book is now available in more than 65 languages and dialects. It is provided in a variety of age-appropriate formats designed to be culturally and emotionally relevant.

© 2005 AgapePress.  All rights reserved.  Used with permission.