Books to Help You Go Beyond Narnia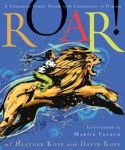 Since first published in the early 1950s, "The Chronicles of Narnia" series has sold millions of copies worldwide.  Now, the first volume, "The Lion, the Witch and the Wardrobe," is headed to theaters in a $150 million adaptation that's sure to set box-office records when it releases this month.

In preparation, here are some new resources to help you navigate your way through the wonderful world created by author C.S. Lewis:
 
"Roar! A Christian Family Guide to the Chronicles of Narnia"
(Multnomah)
Heather Kopp, David Kopp, Martin French (Illustrator)
This beautiful volume unveils a fun-filled world based on intriguing Bible insights for every Narniac!  Best-selling authors Heather and David Kopp and award-winning illustrator Martin French have teamed up to create a book packed with fun activities, including maps, a "Narniac's Creed," tips on speaking like a British schoolboy, games, trivia and more.  The book also includes chapter-by-chapter discussion guides and conversation starters for parents and kids.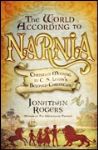 "The World According to Narnia:  Christian Meaning in C.S. Lewis's Beloved Chronicles"
(Warner Faith)
Jonathan Rogers
Unfolding the parallels between C.S. Lewis's seven-book series and Scripture, Rogers explores why Lewis relied on stories instead of theological writings, and why that benefits both children and adults.  Rogers' unique perspective on C.S. Lewis and "The Chronicles of Narnia" is shaped by his own experiences, and his approach to the topic is at once a blend of literary criticism, Christian worldview, and the perspective of a fantasy-adventure author.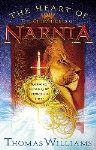 "The Heart of the Chronicles of Narnia:  Knowing God Here by Finding Him There"
(W Publishing)
Thomas Williams
Using exciting biblical parallels, this companion book to "The Chronicles of Narnia" will lead readers into a deeper understanding of Christ and will help them discover how these tales by C.S. Lewis beautifully expose a dynamic, joyful, loving God who wants his creatures to experience deep joy and delight.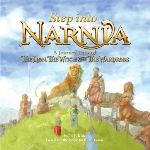 "Step into Narnia:  A Journey Through The Lion, the Witch and the Wardrobe"
(HarperCollins)
E.J. Kirk
This companion book to the live-action movie, "The Lion, the Witch and the Wardrobe," is perfect for children too young to read the original novel.  It's packed with fun facts about characters, places, and magic, plus interactive sections such as a bravery test and mix-and-match columns.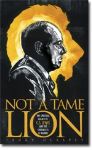 "Not a Tame Lion:  The Spiritual Legacy of C.S. Lewis and the Chronicles of Narnia"
(Cumberland House Publishing)
Terry W. Glaspey
Get to know the mind behind the stories!  C.S. Lewis transcended all literary, philosophical and religious boundaries.  A world-renowned scholar of medieval literature at Oxford and Cambridge universities, he wrote and lectured in such clear, direct language that ordinary people were able to fully comprehend the truths he extolled.  The prolific author of many classic masterpieces, he also lived a life as compelling as his work.

© 2005 Homecoming Magazine.  All rights reserved.  Used with permission.   Click here to subscribe.