Discovering the Secrets to a Beautiful Life
Tammy Maltby

Author, Lifegiving: Discovering the Secrets to a Beautiful Life

2003

13 Jan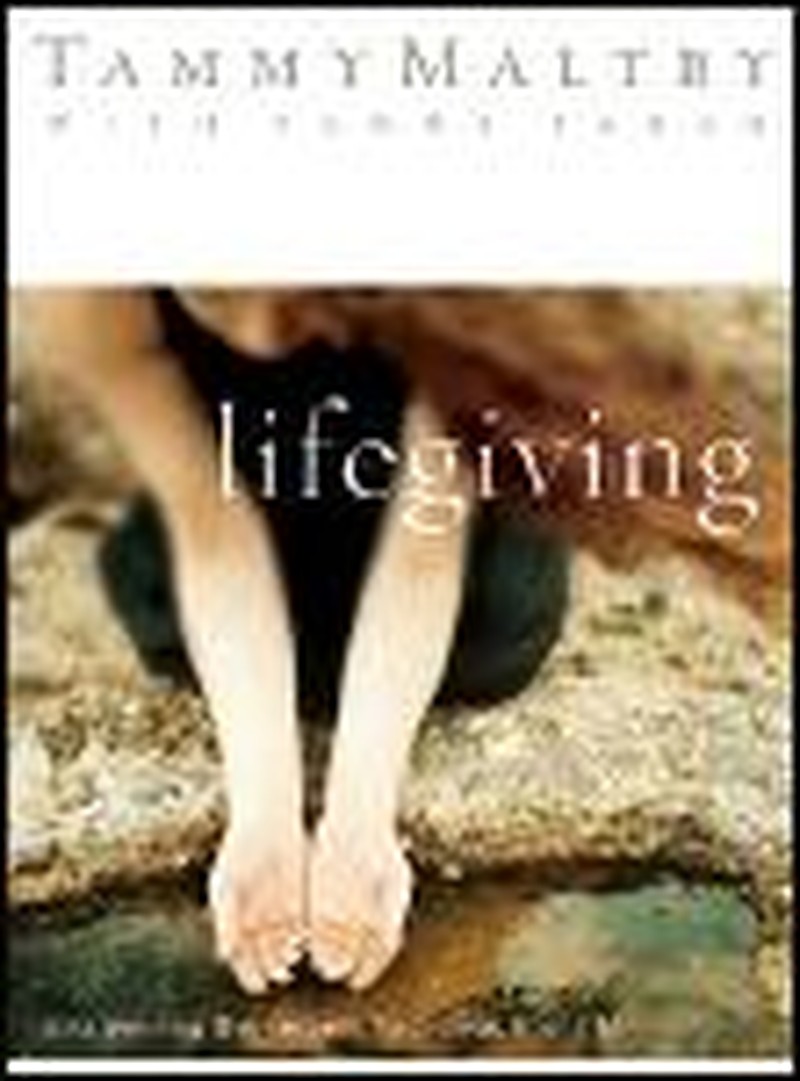 Last week I was scurrying around my home preparing for a dinner with some of my close female friends.  The glow of candles warmed each room.  Soft music played.  The aroma of cranberry chicken enveloped the air with a come-hither temptation.  As my friends arrived, they were immersed in this lifegiving moment.  We feasted upon delicious appetizers and talked of our love for beauty, wonderful scents and magnificent looking food!  We laughed, ate and connected.  The energy was high.  The air was light.  Our hearts were full.
It was life to us.
Women everywhere long for beautiful lives.  Lives of substance and loveliness.  Lives that find splendor in the mundane…glory in the commonplace.  While that picture looks as different as the women who hold these yearnings, it is none the less a strong magnet.  Women intuitively sense they were made to bring life to their surroundings.  Recently I picked up National Geographic and saw women from every nation, color of skin and socioeconomic persuasion celebrating life and beauty. 
You see I believe lifegiving is more than an idea—it's a breathtakingly beautiful way to live and love.  It's God's fingerprint on the heart and essence of a woman.  It's a mindset, a lifestyle, a beautiful touch.  Lifegiving is the place our soul finds its truest purpose and passion.
But, why?
Why do women have such a need to give life, to breathe in beauty, and to give their lives away in meaningful ways? 
I found the answer in God's Word.
I grew up a good Baptist girl and read the creation account 100 times…(okay 700 times).  Amazingly enough, on the 701st reading I discovered a revelation that overwhelmed me beyond belief!
You know the story.  God created a beautiful garden.  Then he scooped up some dust, created Adam, and place him in the garden.  (Clearly explains their love of camping!)  But when God chose to "fashion" a woman, He formed her from a person (relational aren't we) and then placed her in the center of the most beautiful place this earth has ever known—the magnificent Garden of Eden.
Imagine as Eve opened her eyes for the first time and saw perfected beauty, tasted exquisite fruits, listened to singing birds and touched the softness of a lily.  God instilled in women this desire to create, celebrate and give life.  Eve's name (which means Lifegiver) and her nature were shaped by the place God formed her—a luscious, perfect Garden.
Because we are daughters of Eve, we, too, long to give life and to surround ourselves with beauty.  Woman was created in beauty and for beauty. 
We were God's beautiful idea.
So why does this matter to us as twenty-first century women?  Because it validates our High calling to be lifegivers.  It resonates within our very being.  Our purpose is to give life and to infuse beauty into life around us whether we are single, married, young or old.  When we live a lifestyle of lifegiving, we begin to understand it is not something we do, or another thing to put on already long lists of demands--rather it is living a passion filled intentional life of loving, risk and service.
As I often say, Martha Stewart tells us how…but Lifegiving tells us why.
Tammy Maltby is the author of Lifegiving:  Discovering the Secrets to a Beautiful Life, published by Moody Publishers.