Eason Spins a Familiar Plot Into Thriller Gold in Nowhere to Turn
Christa Banister

Crosswalk.com Contributing Writer

2014

27 Aug

COMMENTS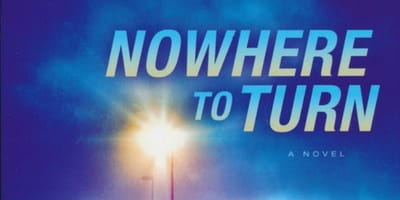 Author: Lynette Eason
Title: Nowhere to Turn
Publisher: Revell
A wife fleeing the clutches of an abusive husband is a tale as old as Lifetime. But once Danielle Harding and her 11-year-old son Simon make their escape, Lynette Eason kicks a well-worn plotline into another gear entirely with her latest thriller Nowhere to Turn.
The story begins with a rather intriguing coincidence, namely that Kurt the dreadful husband winds up dying the same day that Danielle and Simon leave. Adding another layer of intrigue to the increasingly complicated proceedings, Kurt, an FBI agent, lived with secrets.
To wit, when Kurt was still alive, he apparently had something very important in his possession—something he delivered to someone described as mysterious. But in a series of events that I won't spoil here, this wild card of a benefactor believes that Danielle has it now. Just as she and her young son were on the verge of a fresh start and finally have a shot of being out of harm's way, they find themselves in serious trouble with nowhere to turn (hence the title).
With a splendid eye for detail and a strong knack for crafting suspense, the long and twisty road the reader takes with Danielle and Simon is thoroughly entertaining from start to finish. In fact, it's the sort of novel that's nearly impossible to put down once you get started.
SEE ALSO: Save A Seat for Death Takes a Ride
Like Gillian Flynn's best-selling Gone Girl minus the more salacious elements and prevalent string of four-letter words, Nowhere to Turn is clever and will continue to keep you guessing, which already puts it several notches ahead of your standard-issue thriller.
Shaking up the usual conventions of the genre, Eason expertly weaves together several plotlines while never forgoing any of the necessary character development along the way. By making the reader care about the people involved while offering dazzling turns of plot, Eason manages to spin a familiar set-up into thriller gold.
In short, it's the sort of book begging to be adapted into a thrill-a-minute, big-budget movie. But until then, Nowhere to Turn offers plenty of big cinematic moments without losing any of the little details that novels have—and films often don't.
*Published 8/26/2014
SEE ALSO: Bouquet of Love A Sweet Celebration