"Fatal Harvest" - Book Review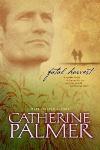 Author:       Catherine Palmer
Publisher:  Tyndale House

"Fatal Harvest" manages to mix typical fiction elements such as suspense, romance and adventure with a very serious topic:  world hunger.

While researching for a school paper, Matt Strong, a computer-geek high school student, stumbles onto a secret. He discovers international food conglomerate Agrimax's plans to illegally dominate the globe's food supply, thereby extending famine in the world's poorest countries. Motivated by Christ's command to help the hungry and impoverished, Matt and his best friend, Billy, valiantly try to expose the corporation's dark secrets to the world at large.

Traveling to Mexico, France and Sudan in the process, the two are pursued not only by hitmen sent by Agrimax but also by Matt's concerned widower father, Cole, and his high school computer teacher, Miss Pruitt, who are trying to save Matt and Billy from what seems like certain death.

"Fatal Harvest" should interest students seeking adventurous fiction with a strong Christian message of love, family and social justice.

Used by permission.  CCM Magazine © 2003  Click here to subscribe.

Get 1 Christian Bestseller for FREE, plus FREE shipping.  Click  here for details.