Hardboiled Corruptible Has a Soft Heart
Susan Ellingburg

Crosswalk.com Contributing Writer

2011

27 Apr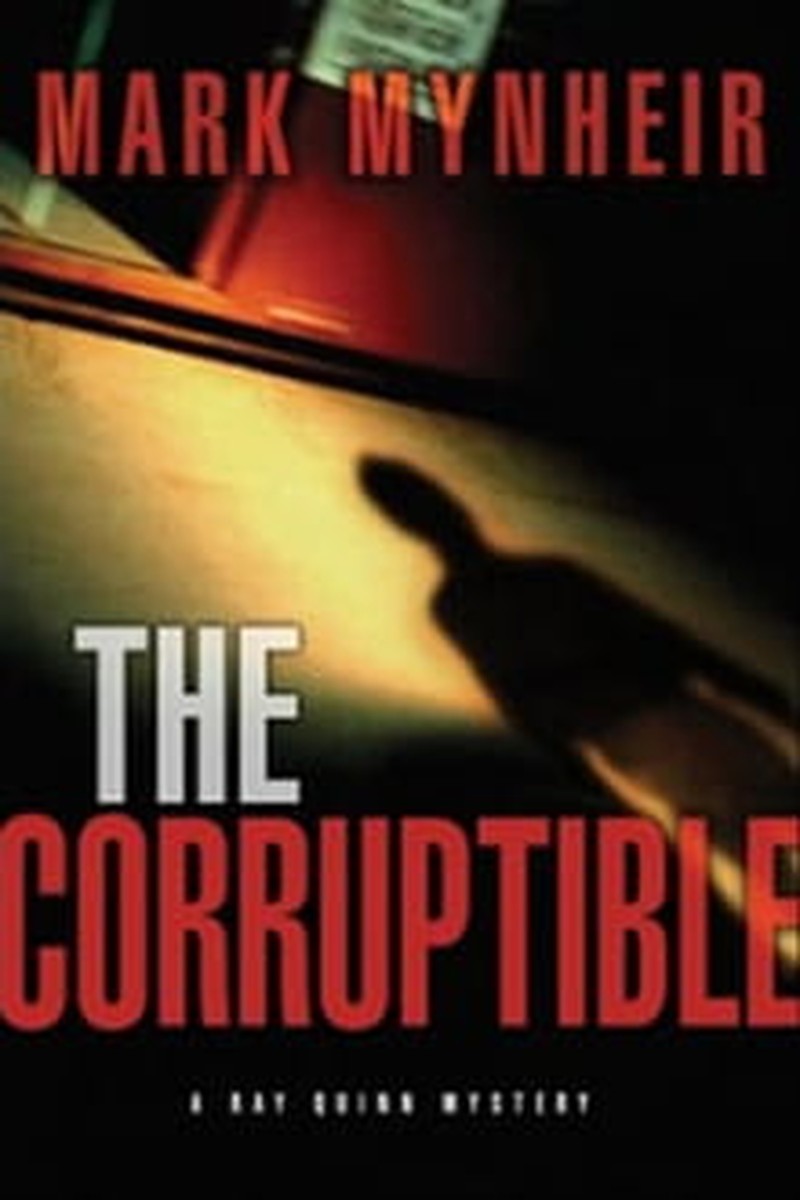 Author: Mark Mynheir
Title: The Corruptible: A Ray Quinn Mystery
Publisher: Multnomah
Fans of Robert B. Parker's Spenser and Mickey Spillane's Mike Hammer have a new hero to love: Ray Quinn. In many ways, Ray is the stereotypical private eye, a hard-drinking, hard-fighting, smart-mouthed gumshoe. But Ray is not just a not-so-pretty face. He faces up to hard questions about his new career, his former life as a cop, and his relationship (or lack thereof) with God.
A bullet destroyed Ray's hip and put an end to his career as a homicide detective. He's taken up a new life as a private investigator. It's not what you'd call a profitable endeavor so when a new (fabulously wealthy) client comes along, Ray is relieved. The job seems simple enough: find Logan Ramsey, an ex-cop turned security officer who absconded with highly sensitive corporate information. But even a whopping paycheck can't keep this case from turning into a whopping headache. When Logan turns up dead and the client starts acting shady, the line between the good guys and bad guys begins to blur.
Ray's not exactly a one-man show. He has a burly, young apprentice named Crevis. Ray has all but adopted this kid from the wrong side of the tracks and is busy training him for a future career as a cop. (Assuming Crevis can pass the written exam to get into Police Academy.) Ray's training methods may be unorthodox, but they are fascinating. Crevis also acts as Ray's bodyguard, though now Ray's taken up "Cane Fu" he's well on his way to self-sufficiency.
Except no man is really self-sufficient. Ray's friend (and Crevis's tutor) Pam Winters is quick to point that out. Pam is Ray's prayer warrior, whether he wants praying for or not ... and he's slowly beginning to think she might have a point about God. On the other hand, Ray is awfully tight with his "friend" Jim Beam.
A former narcotics agent, SWAT team member, and police detective, author Mark Mynheir makes good use of his experience, making the crime scene come alive (even when the victim isn't). No wonder his first novel (another Ray Quinn mystery) was nominated for a Christy Award.
But the best thing about The Corruptible—aside from deft plotting, believable characters, and a clear grasp of the workings of crime—is the wonderfully witty writing. Contrasting the client Ray thought he'd have "a leggy blonde wearing a sleek black dress sashaying through the door ... like something out of a Bogart film" with the real thing, he wryly observed, "A portly balding guy in his late forties carrying a briefcase and wearing a crumpled suit didn't quite satisfy that expectation." The very first line of the book made me smile and I kept a silly grin on my face until the last page.
So, in a nutshell: The Corruptible is a charming, funny, action-packed, well-crafted mystery with interesting characters on an authentic spiritual journey, and very bad guys who get a well-deserved comeuppance in the end. If Mary Poppins read detective stories, she would declare The Corruptible "practically perfect in every way."