One Realm Beyond is One Thrilling Ride
Christa Banister

Crosswalk.com Contributing Writer

2014

22 Jan

COMMENTS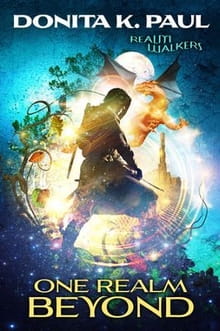 Author: Donita K. Paul
Title: One Realm Beyond (Realm Walkers)
Publisher: Zondervan
For anyone familiar with the fanciful worlds that Christian fantasy author Donita K. Paul dreams up, let's just say it's a pretty great thing that she retired early from teaching school— and got bored enough to start writing novel after novel.
With a true gift for imagination, even with the Christian romance titles she also writes, Paul's latest work, One Realm Beyond from the "Realm Walkers" series, is also right on the money.
A story of figuring out one's true allegiance in a reality that becomes more and more uncertain, readers of any age can't help but relate to Cantor D'Ahma's plight. See, he's looked forward to this particular chapter of his life from the day he was born. Born with the unique ability to jump between worlds (how cool is that?), Cantor is finally old enough to graduate from the student phase to accepting his role as a protector and defender of the realms.
Naturally, the job he's destined for isn't exactly what he expected. It's far more difficult and (gasp!) dangerous as the realms he's slated to govern are more crime-ridden than ever. If that wasn't already enough of a challenge, the world has become a cruel, cruel place where the people he used to trust have become anything but trust-worthy. Oh, and his first assignment involves finding a dragon to assist him.
Without heading into serious spoiler territory, lets' just say the journey is a colorful one. Filled with captivating side characters, thrilling new realities and plot twists you don't see coming, a considerable feat in storytelling in—and of—itself, Paul explores a wealth of worthwhile themes that should resonate with readers of all ages. Basically, if you're looking to be entertained and challenged, you'll enjoy One Realm Beyond and will breathlessly await the next chapter.
*Published 1/22/2014