Prodigal Son Story Works Well in "Reclaiming Nick"
Kevin Lucia

Infuze Magazine

2007

25 Jan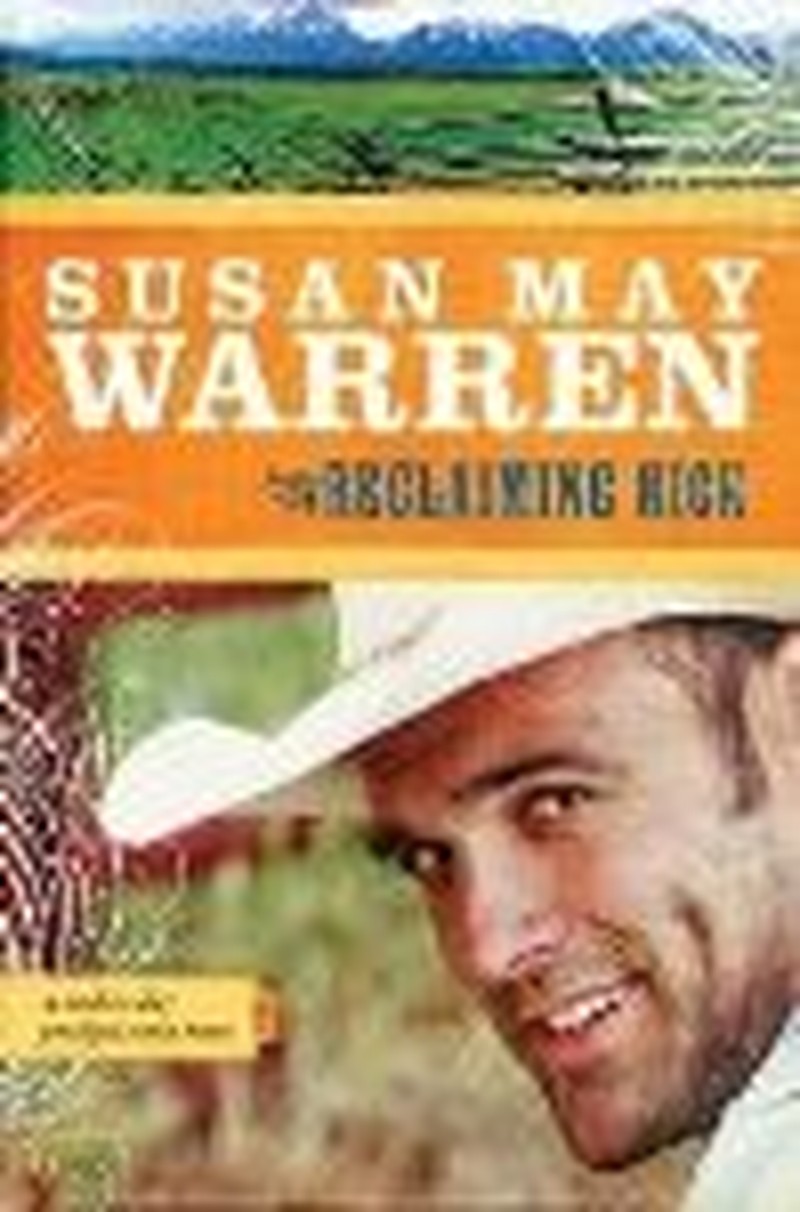 Author:  Susan May Warren
Title:  "Reclaiming Nick"
Publisher:  Tyndale
"Reclaiming Nick," by Susan May Warren, is a moving story about a wayward son returning home to seek reconciliation, only to find that time is cruel, and sometimes a change of heart comes too late. It bears testimony to the hard fact that time can't always heal wounds, and that righting past wrongs requires more than a simple "I'm sorry."
Nick Noble has tried many things to forget the past – college, a stint in the military, being a cop, and lately flipping pancakes at a small roadside diner, but nothing quite blocks the stinging knowledge that things aren't as they should be. In a fit of anger, Nick left behind everything he loved:  his father, the Silver Buckle – the ranch and land he loved – his best friend Cole, and most importantly, his girl – his one true love, Maggie.
Despite the holes in his heart, he stays away from home, burning with resentment, not sure how to ask for forgiveness – not even sure if he wants to. The passing years aren't kind; law enforcement doesn't work out; especially when he realizes he put the wrong man behind bars for a murder he didn't commit – and he's never forgotten the sting of betrayal and the feel of Maggie, soft and tender, in his arms.
However, when the family lawyer Saul Lovell seeks him out with the news that his father has died, everything changes. With Bishop Noble gone, Nick's last chance at reconciling with his father is gone too, and something else – somehow, his old friend turned traitor Cole St. John managed to rook Bishop Noble into leaving half of the Silver Buckle to him. Vowing that his family's land will never return fall into a traitor's hands, Nick storms home ... unaware that he's followed by an intrepid reporter determined to punish him for framing an innocent man - her brother – and that she'll stop at nothing to get the real story.
Infused with righteous anger, Nick vows to contest his father's will, but when he gets home, he finds things have changed in ways he never imagined. His sister Stefanie runs the Silver Buckle now, and to his surprise he finds her not the least bit shocked at their father's bizarre gift to Cole; rather, angry at him, accusing Nick of coming home to hurt them even more. The ranch is being turned into an attraction for "city slickers" to help pay the bills, Cole is sick, weakened by a failing liver - and the most crushing blow of them all, Maggie has moved on, and married the very man he counts as his greatest enemy – Cole St. John.
"Reclaiming Nick" is a powerful character study on many levels, portraying a painful truth about life; the path to restoration isn't one to be undertaken lightly, fraught with wounds that cut deep to the heart. Warren's narrative is authentic, and she creates very believable characters, especially Nick Noble, because even though he's trying to atone, as a reader sometimes we're not going to like him – he's pigheaded, a little stuck on himself, and convinced he knows best. He's a very good portrayal of a wounded man who's covered over his pain with swagger, self-confidence, and aggressive drive.
Also, there's some suspense, as a shadowy stranger lurks around the Silver Buckle, engaging in sabotage, plotting revenge – vowing that Nick Noble must die for his sins. "Reclaiming Nick" is a wonderful take on the "prodigal son" story, and hopefully we'll see more of the Noble legacy.


© 2006 Infuze Magazine.  All rights reserved.  Used with permission.