The Shadow Women - Book Review
Janet Chismar

Senior Editor, News & Culture

2003

10 Jan

COMMENTS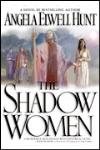 Author:     Angela Elwell Hunt
Publisher:  Warner Books
Breathing fresh life into the often-told story of Moses, The Shadow Women raises the bar on the genre of biblical fiction.
Yes, it takes liberties in the area of character development, but author Angela Elwell Hunt obviously researched the historical period with careful precision.  The Shadow Women paints an intriguing picture of Moses, using his mother, his sister and the Egyptian princess who adopted him as protagonists.
By the novel's conclusion, you end up caring as much for these women as you do for Moses. Hunt is a master at weaving fact and fiction into a delicious tale that far surpasses Cecil B. DeMille's The Ten Commandments. 
Used by permission.  CCM Magazine © 2002  Click here to subscribe.