The Young Man in the Mirror - Book Review
Whitney Hopler

Live It Editor

2003

18 Feb

COMMENTS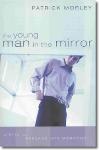 Author:       Patrick Morley
Publisher:   Broadman & Holman Publishers
Making the transition from boyhood to manhood has never been easy, and it's all the more difficult for the many young men today who don't have strong male role models in their lives.  So a book like The Young Man in the Mirror - A Rite of Passage Into Manhood is sorely needed.  And fortunately, the book delivers on its promises of helping readers grow into the men God intends them to become.
Author Patrick Morley, who wrote the bestseller The Man in the Mirror for male readers already in the midst of adulthood, now offers this book for guys in high school.  It covers such weighty topics as discovering their personal identities, finding God's will for their lives, getting along with their families, and dealing with sexual temptation.  Moore has a real talent for explaining complex concepts in fresh and simple ways.  And he's successful in his attempts to dispel some of the misunderstandings young men often have about faith and manhood.  For example, he asserts that Christianity isn't about learning how to be a goody-goody, but rather about joining a countercultural revolution led by Jesus.  Later, he writes that an authentic man shouldn't be independent, but dependent on Jesus, because He is the source real strength.
Morley says in the book's acknowledgements that 15 young men and several youth workers collaborated with him extensively while he wrote the book, then a youth pastor and seven young men went over a draft of the manuscript.  It shows!  The book is right on target for its audience.  And not only is the book's "voice" relevant to young men, it also encourages them to think about, pray about, and apply its material throughout--thanks to thoughtful questions placed at the end of each section.  If parents are able to convince their teen boys to read this book, it should prove valuable to the boys as they develop into men.
Get 1 Christian Bestseller for FREE, plus FREE shipping.  Click here  for details.