About a Boy
compiled by Jeffrey Overstreet

Copyright Christianity Today International

2002

1 Jan

COMMENTS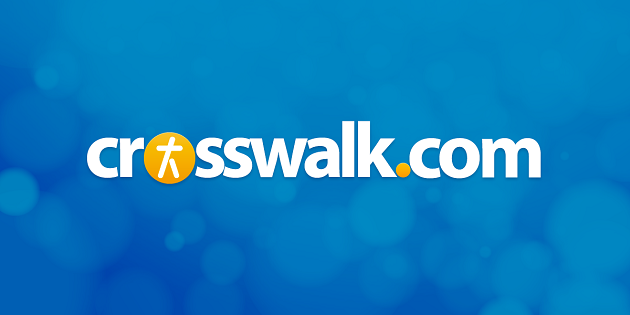 from Film Forum, 05/23/02
Last year's comedy The Royal Tenenbaums asked, Can a man live his whole life as a complete jerk and then try to repair the damage? Gene Hackman turned in a wonderful, endearing performance as a very bad husband and father who tries—or at least pretends to try—to bring his family together again and be the sort of man he should have been. This month, another grand loser is asking a similar question. Hugh Grant stars in About a Boy, where he plays Will, a man well–versed in the ways of shallow love affairs, who now wants to compose something more meaningful and lasting. Is it too late?
Religious press critics like the idea, but some were dismayed to encounter characters who speak harshly and treat sex lightly. "Will's promiscuous lifestyle is portrayed humorously, but is eventually shown to be shallow and unfulfilling," admits John Evans (Preview). Yet he concludes, "The story … is tragically marred by a great deal of obscene and profane language, as well as much sexually suggestive humor and dialogue."
Lisa Rice (Movieguide) gives the film low marks because the characters do not become Christians in the end. "Though well–acted and pithy at times, the movie is heavy and hopeless, even with the story's solution to 'get real and get involved' in the lives of others. That solution does not go far enough. Though finding realness and selflessness in relationships is wonderful, the human heart cup will never be truly satisfied outside the loving embrace of the Lord."
But Holly McClure (Crosswalk) enjoyed the film: "This male version of Bridget Jones's Diary will entertain you and make you laugh, while giving you a candid view of the complications of single life."
Phil Boatwright is impressed: "Grant proves that, along with perfect timing and a sheepish bad–boy grin, he also possesses vulnerability and purpose. He presents his familiar scallywag with his usual charm, but his character is also the touchstone for a meaningful morality play. No matter how much we try to shut ourselves off from our fellow planeteers, sooner or later, the wise man discovers that life is meant to be shared." He adds, "It's also very funny."
The USCCB critic says, "About A Boy is really about two boys, one thrust into the adult world of handling an unstable mother and the pressures of pre–teendom, and the other trying to stave off the responsibilities of adulthood despite already being an adult. The film doesn't tap the emotional depths it could have, considering the source material, but it is nonetheless entertaining fare for the adult moviegoer."
Michael Elliott (Movie Parables) writes, "It may come as a bit of a surprise to find that this refreshingly sweet and funny film was co–written and directed by Chris and Paul Weitz of the crass and sexually–minded American Pie. Let's hope other filmmakers can follow their lead and grow beyond the sexually immature humor that has so dominated American 'comedies' of late." Loren Eaton (Focus on the Family) is equally surprised: "Coming from [the Weitz brothers], About a Boy almost seems like an attempt to prove they have souls." But she concludes, "Soul alone isn't enough. While awash in noble themes absent from their previous efforts, sexual impropriety and scads of profanity will make most families want to wash this Boy's mouth out with soap."
from Film Forum, 05/30/02
Christian critics also continued thinking through the new comedy About a Boy, which tells the story of a shallow, self–centered man (Hugh Grant) who starts growing up and learning his need for other people and the importance of being trustworthy and dependable.
Peter T. Chattaway (Vancouver Courier) says, "Some writers, looking for a way to pigeonhole this movie, have called it a 'romantic comedy.' But although About a Boy is very much a story worth telling, it's, like the title says, ultimately about a boy—about two boys, in fact, and the effect they have on each other's lives. The [filmmakers] allow the humor to come … naturally out of the interactions between the characters, and they thankfully refuse to exploit these same serious moments for their sentimental value. … For the most part, the film strikes just the right tone."
Simon Remark (Hollywood Jesus) calls the movie "warm and funny … one of the most entertaining films I've seen in a while. It shows the importance of connecting with other people, as truly 'no man is an island.' We all have a need for love and relationship; also, Will learns that true wealth and happiness can only come from the immaterial."