Freaky Friday
compiled by Jeffrey Overstreet

Copyright Christianity Today International

2003

1 Jan

COMMENTS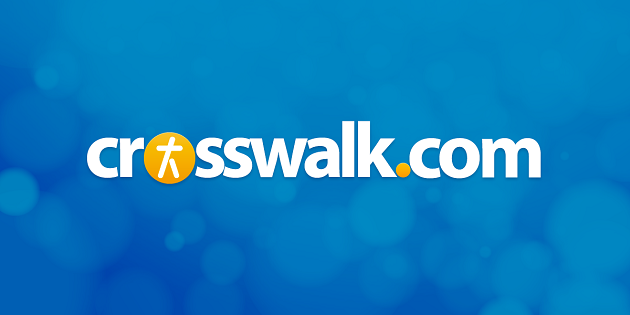 from Film Forum, 08/14/03
In the new version of the Disney classic Freaky Friday, Jamie Lee Curtis plays single mother Tess, who switches bodies with her 15-year-old daughter, Anna. It's no small feat, and Curtis's remarkable shift of personality and manner is drawing raves from critics. Likewise, newcomer Lindsay Lohan is drawing some cheers. The story squeezes a great deal of comedy from the conundrum, as the two quarreling ladies are forced to see the world through new eyes.
Mainstream critics are somewhat surprised and delighted to find this gimmicky Disney farce to be entertaining, clever, and impressively acted. Some are saying that this is one of Jamie Lee Curtis's best performances. Families lined up for the movie, giving it a $22.2 million weekend at the box office.
The reviewer at Movieguide cautions viewers that the movie "relies upon a false religious notion that souls can switch bodies. Christian theology teaches, however, that this is impossible." That is not the only problem. The reviewer is further disturbed to see that, "in this version of the story, a magical fortune cookie is the culprit behind the curse." The writer finds some comfort in the fact that "the only way that the curse can be broken is by an act of selfless love."
Other Christian film critics, however, seem to recognize that the movie's "body-switching" is merely a fairy-tale plot device for the purposes of simple moral lessons.
"The beautiful part of this story is the main theme: unselfish love," writes David M. Wheeler (Christian Spotlight). Wheeler concludes that the film is "destined to become a family classic."
Bob Waliszewski (Focus on the Family) says, "Sharing shelf space with The Princess Diaries and What a Girl Wants, Freaky Friday isn't Oscar material or brilliant filmmaking, but it's funny, generally clean, and pro-family."
David DiCerto (Catholic News Service) acknowledges "a valuable message about the importance of family and understanding between the generations, evenhandedly exposing the prejudices while celebrating the differences of each. Both Tess and Anna earn a deeper appreciation of and respect for one another—a lesson in tolerance that transcends generation gap issues, equally applicable to political and even religious conflicts."
"This is a great movie for parents to see with their kids," writes Holly McClure (Crosswalk), "because both sides will be reminded about what it takes to walk in the other person's shoes for a while."
Michael Medved (Crosswalk) says, "Despite its drawbacks, the story unfolds with cheerful, warm-hearted style, and delivers a few moments of surprising mother-daughter emotion at its climax."
But Suzanne E. and Steven D. Greydanus (Decent Films) are uneasy with the film's suggestion that grownups are the only ones needing an education. "What about Anna?" they ask. "What lessons does the movie have for her to learn from this experience, other than that she already knows everything and what a failure her mother is? Does she learn how to think about someone else for a change, or how hard it is to try to raise two kids while working full time at a job as demanding as psychotherapy? Nope. All the learning is for frumpy adults who have forgotten about rock and roll."