In This World
compiled by Jeffrey Overstreet

Copyright Christianity Today International

2003

1 Jan

COMMENTS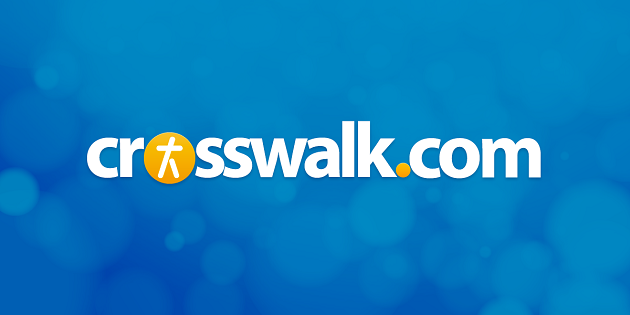 from Film Forum, 10/02/03
In one of the year's most suspenseful films, an Afghan child named Jamal tries to escape a settlement of refugees in hopes of finding a brighter future in London. With no I.D., a handful of cash, and only slight knowledge of the English language, he sets out on an adventure that will give viewers a compelling education on the sufferings of those who have been displaced and damaged by military action in the war on terror. Jamal holds his breath as guards question his identity on a crowded bus. He hides among stacks of orange crates on the back of a truck. He plunges down a snowy mountainside at midnight as border guards open fire on the illegal crossing. He gasps for air during a seemingly endless voyage in an almost airtight metal crate on the back of a shipping barge. He is not a terrorist. But, like Antoine Dunel, the young hero of François Truffaut's The 400 Blows, Jamal finds that the grownup world seems to have turned against him.
Most people will choose slick easy-to-swallow blockbusters over a film about the desperate lives of real people in the Middle East, even if those people are children paying the price of the West's war on terror. But those who go out of their way to watch British film director Michael Winterbottom's courageous movie will find a nail-biting suspense film. It is nerve-wracking to think of Winterbottom and his crew, using handheld video cameras on roads where they could not have been completely assured of their own safety. Viewers will thus come away with a renewed perspective, a view from the other side of the firing line in the Middle East. Dennison Howe (The Washington Post) calls it "a 90-minute newsreel with a broken heart." But in actuality, these are stories that the evening news usually avoids. It's not exciting like the sight of helicopters, missiles, and statues coming down. It's not very pleasant either.
Films like this could be celebrated by Christians for the way they offer us an understanding of the perspectives, problems, and longings of families growing up in Afghanistan and Pakistan. But many Americans merely view these people as "the enemy" in these days of terror threats and heightened security warnings. Even so, if we are to follow Christ's call to love our enemies, looking closely at them and listening to what's on their hearts and minds is one of the first important steps. In This World comes to us as an urgent message. It is in no way preachy—it merely shows us a picture and lets us come to our own conclusions. But you can sense that Winterbottom is trying desperately to give the Western world information that is not being taken into account as military action proceeds. The war costs more than the price of ammunition and American lives. There is also the cost of caring for those who must now live in the ruins.
J. Robert Parks (The Phantom Tollbooth) praises the film as one of the year's best and Winterbottom's "bravest and most successful film to date. If In This World were just a road-trip movie, it'd be an interesting tale. By situating it, though, in post-war Afghanistan and Pakistan and then threading through the Middle East, Winterbottom forces his Western audience to confront the human dimension of places we only seem to bomb, to understand the people whom we stereotype and vilify."
Parks calls the ending "one of the more powerful conclusions I've seen this year. The movie achieves three of the highest goals art can accomplish—to portray the lives of real people, to tell stories we otherwise wouldn't hear, and to move us to thoughtful prayer and action on behalf of those less fortunate than us. And it does all of this with beauty and grace. In This World is a tremendous artistic achievement."
Responding to Parks review, Doug Cummings, host of FilmJourney.org (formerly of the Christian film review site Chiaroscuro), says, "I think this film really conveys the atmosphere many refugees must experience day to day—the endless waiting and hurrying using every available kind of transport, the split-second decision making choosing which smuggler to trust with your life savings, the dangerous travel—one error and you may not live to regret it. Many don't. All in all, a very strong film, not to be missed."
But Movieguide's film critic responds to the movie merely by declaring that the Middle East is just a "devastated" land. The reviewer explains, "What makes England so attractive is the direct result of its Christian heritage. Afghanistan, Iran, and Iraq can all be recovered if they would shake off the horrors of Islam and accept the free gift of grace in Jesus Christ."
Movieguide's critic also says the film is "tedious and boring, just like real life itself. Some of the movie is unwatchable."
Mainstream critics are responding with praise and even astonishment at Winterbottom's accomplishment. "Winterbottom informs us that, though fictional, his story represents thousands of real lives," writes Elizabeth Weitsman (New York Daily News), "and there is a hardly a false note, which makes this both a difficult and exceedingly memorable film to watch."