Riding in Cars with Boys
compiled by Jeffrey Overstreet

Copyright Christianity Today International

2001

1 Jan

COMMENTS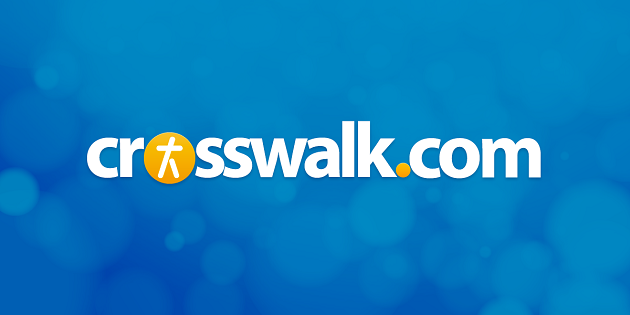 from Film Forum, 10/25/01
Riding in Cars with Boys is based on the best-selling memoirs of writer Beverly Donofrio, starring Drew Barrymore in her first attempt at a demanding dramatic lead role. Barrymore plays Donofrio from girl to grownup, portraying how her promiscuous behavior as a youth led to exhausting and exasperating trials as a woman and a mother.
Movie Parables' Michael Elliott finds the movie "a brave and bittersweet look at a life which is full of disappointments, mistakes, and … sacrifices." As usual, he finds sermon illustrations: "It shows us that consequences to our actions can have long-reaching effects. Unwanted teenage pregnancies are neither easy nor fun, and Bev's experiences serve as a warning to young girls that sex can lead to responsibilities for which they may not be ready."
Movieguide reports, "Beverly's self-absorbed, romantic view of the world … is overcome by the moral premise in the movie—that parental love overcomes selfishness. The critic praises the acting, but concludes that "the moral premise and redemptive elements" are diluted by a "romantic, feminist worldview. … Instead of focusing on God and her Divine Savior, Jesus Christ, Beverly centers her life on trying to go to college and becoming a writer."
Preview's Mary Draughon appreciates the film's "brutal honesty about the author's faults as well as her strengths." But she worries that "teenagers may think the messages about the consequences of immoral behavior … are no longer relevant."
The USCC calls it an "uneven drama" that "succeeds as a cautionary tale and in presenting realistic characters with warts and flaws, but the film's sentimental streak culminates in a cloying conclusion."
Annette Wierstra of Hollywood Jesus observes, "The film is loaded with characters that teeter at the edge of stereotypical, from the domineering father, to the no good junkie husband, to the struggling teenage mom. But instead of toppling over into flat characters, they remain full of personality and shades of gray." The story, for her, had the ring of truth. "Beverly balances poor judgment and immaturity with determination and love. We are all like Beverly. We form our lives by the choices we make, good or bad."
Focus on the Family's Lindy Beam likes what she sees: "Actions have consequences. Period. You can't escape them. What's more, foisting your problems off on someone else is not a good way to deal with those consequences. The movie exposes a lot of wounds. But it also leaves them open for healing." Nevertheless, the film worries her: "My fear is that, for teens with no adult support system, Riding in Cars will encourage them to wallow in their misery, rather than providing direction out of it. But for loving and involved parents of older teens, it could provide opportunities to discuss some hard issues. And it could give moms and dads a chance to talk to their daughters and make sure they're riding in cars with the right boys."
The Dove Foundation's Holly McClure, writes in The Orange County Register, "Director Penny Marshall is great at delivering positive messages in her films, often about characters overcoming obstacles, which lets the audience leave the theater with a smile. This movie teaches a good life-lesson for sexually active teens. It's a sobering reality check to seeing the harsh reality of getting married at a young age because of pregnancy and living in an unequal partnership that holds you back and makes you miserable."
The director was forthcoming about her hopes for the film in a discussion published in Premiere. In short, the movie is intended "to do for teen pregnancy what Jaws did for swimming—except 'you can actually see the shark coming.'" This is rather a change of pace for mainstream big screens, where the consequences of teen sex are rarely portrayed.
The film's rare, even conservative honesty did not drive off mainstream critics. David Hunter at The Hollywood Reporter praises "a well-crafted screenplay" and Barrymore's "finest screen role." He is also pleased that the film "doesn't try to solve everyone's problems in a phony, too-tidy fashion."
Roger Ebert says, "A film like this is refreshing and startling in the way it cuts loose from formula and shows us confused lives we recognize. Hollywood tends to reduce stories like this to simplified redemption parables in which the noble woman emerges triumphant after a lifetime of surviving loser men. This movie is closer to the truth."
But some critics weren't so willing to go along for the ride. Rita Kempley in The Washington Post comments that the movie "is hardly out of the driveway before director Marshall loses control. The vehicle sputters along as if somebody'd put sugar in its tank and finally stalls out in the middle of one of … Barrymore's many crying jags." And Gary Thompson of The Philadelphia Daily Newssays it's "the first four-hankie movie—two to plug up the ears, two to cover the eyes."