Stevie
compiled by Jeffrey Overstreet

Copyright Christianity Today International

2003

1 Jan

COMMENTS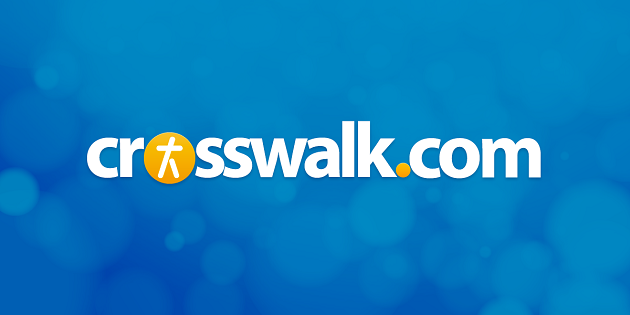 from Film Forum, 09/04/03
Stephen Fielding is what he appears to be: crude, rude, rough-edged, damaged, and in need of a good cleaning up in every way. His past is a laundry list of misbehavior, and he admits that many of his most wicked achievements have gone undiscovered. Anyone with a nose for scandal could have dug up plenty on this guy.
But documentarian Steve James is too conscientious, too caring. Moreover, he walks past any opportunity to exploit his subject for moviemaking thrills. This is not "reality TV" as we've come to know it. James finds art in the human experience. And, in this viewer's opinion, he has crafted one of the great works of documentary art out of the life of a serious loser. It culminates with one of the great gospel songs of the last decade, and it earns the privilege.
In a skim-the-surface summary, Stevie is an account of how a child, abandoned by his parents, raped and abused in foster homes, became a wrathful and dangerous criminal. But underneath it is a lament for a brother, a friend, whose heart was torn to shreds by the cruelty and neglect of others. Stevie's story is a testament to the power of a good role model in the life of an impressionable young man. And it bears witness to the fact that there are glimmers of hope and opportunities for redemption in even the most damaged hearts.
Ten years before this project began, Steve James came into the life of young Stephen Fielding through the Big Brother program. That small step of compassion and goodwill formed a bond between them that would come to haunt James as he moved on in the mid-'80s and lost contact with Fielding. The film picks up with his return to see what a decade has done in the life of this young lost soul. He takes us to Pomona, Illinois, where he apologetically reenters the young man's life.
The crisis at the heart of the picture takes place between James's first return to Stevie's life in 1995 and his second return in 1997. During that gap, Stevie is charged with molesting an 8-year-old girl.
What follows is a journey through the battle-scarred landscape of Stevie's life on a path that leads to a courtroom and a judgment. We meet the mother who abused him and abandoned him. We meet his sister Brenda, a survivor trying to cultivate a healthier family of her own. Stevie's "friends," a group of Aryan thugs, supply him with a weapon and some troubling advice. The mother of Stevie's victim rages at the camera about what Stevie did to her daughter.
But we also meet those who have shown Stevie a measure of God's grace. A Christian couple who served as foster parents to Stevie early in his life are re-introduced to him, and we can see potential for Stevie's redemption. A local church plays a powerful and transforming role in bringing some healing to this broken family. And Tonya, Stevie's girlfriend, acts as a sort of guardian angel, giving a powerfully moving portrayal of unconditional love.
The subject of the film is, at first glance, Stevie. But ultimately, the subject is Steve James—and us: how we so easily put out of our minds those who need us most, and what lives we might yet have the opportunity to save. The camera has taken us where we, in our guilt, our self-absorption, and our lack of faith, fear to tread. But because the filmmaker is the assuring presence of a fellow "failure," we trust him. He does not thrust the ugly details into our faces. He is not preoccupied with the details of sex crimes, as is the filmmaker of Capturing the Friedmans. He is interested in redemption. Not just Stevie's, but his own and, by extension, ours.
My full review is at Looking Closer.
Movieguide's critic says, "With an amazing portrayal of Christian redemption, Stevie is a sobering but well-crafted film."
J. Robert Parks (The Phantom Tollbooth) calls it "extraordinarily compelling. I can't recall a movie that has this much compassion for its characters. Though I haven't cried this hard at a movie in a long time, the film isn't exactly a downer. Rather, it's a portrayal of a broken life and a reminder of the grace we all need. Absolutely a must-see."
Stevie is scheduled to be released on DVD September 9.
from Film Forum, 01/02/04
For this moviegoer, Stevie tops the list of Most Overlooked Films. In fact, it's my favorite film of 2003. I find myself recommending it more often than any film I've seen. It's a work that does more than tell a good story—it challenges us to see that even the most complicated and damaged lives can be redeemed. It doesn't need good actors. It's a documentary, and the broken and dysfunctional people … including its self-effacing but noble narrator … are real. They are still out there, still wrestling with personal demons, still dependent upon unconditional love and forgiveness. The film has betrayal, courtroom drama, racism, tales of harsh violence, romance, and an edge-of-your-seat resolution. It has villains who are given a chance to be redeemed, and it has heroes who go out of their way to give losers a second chance. It may well change the way you look at others, move you to compassion, and make your heart more capable of hope. My full review is here.
J. Robert Parks (The Phantom Tollbooth) agrees, calling it "the best film of the year. Director Steve James is best known for directing the landmark documentary Hoop Dreams, but Stevie is even more powerful. The documentary is also an extraordinary meditation on family, community, and our responsibilities to our 'neighbor.' Now available on DVD, it's absolutely essential viewing."
Josh Hurst (The Rebel Base) turned in similar sentiments, saying Stevie is "uncomfortable and difficult to watch, but it's also a richly rewarding look into the life of a very troubled man, and the amazing power of unconditional love to redeem even the neediest of us. An astonishing, unforgettable film."
Film Forum reader Tim Willson wrote in raving about Stevie as well: "Repeated viewings have only served to deepen my appreciation for the elegance of the story-telling. There are several scenes in particular where the cameras capture some of the most poignant and deeply human exchanges I've ever seen. Almost no one I talk to has heard of Stevie, but I think it is one of the most sobering and challenging films of recent years, especially for Christians."
Even though very few people have seen Stevie, it remains among the year's most critically acclaimed films. You can peruse the reviews here.