The Lady and the Duke
compiled by Jeffrey Overstreet

Copyright Christianity Today International

2002

1 Jan

COMMENTS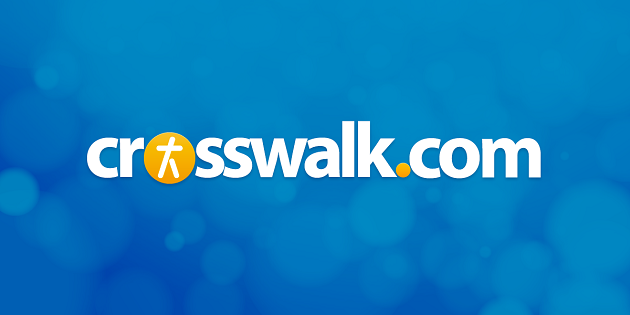 from Film Forum, 05/16/02
The Lady and the Duke, while not boasting the most realistic special effects, delivers groundbreaking work, using digital technology to create cityscapes, landscapes, and interiors that look just like paintings that you'd see hanging in the Louvre. When the characters come to life in exterior scenes, it is difficult to see where the Paris backdrop (rendered by painter Jean-Baptiste Marot) stops and the real props begin. It is as though 18th-century museum art is waking up and moving about. It's a fresh and exciting effect.
Lucy Russell stars as Grace Elliott, an imperiled English gentlewoman who risks her life by remaining in Paris during the French Revolution. Revolutionaries warn her that she may not be spared on these mean streets that are already awash in blood. A barbaric mob is working its way from house to house killing aristocrats and shouting "Vive la Nation!" But Grace trusts that she'll be protected by her flirtatious friendship with Philippe, a high-ranking Duke (Jean-Claude Dreyfus of Delicatessen) who insists, "I'm more French than bourbon!" Her romance with the Duke gives her not only safety, but the possibility of political influence. When a politically incorrect fugitive shows up at her door, Grace's Christian faith leads her to conceal him from the bloodthirsty hunters. Can she save the criminal? Grace thinks so. But she wants even more than that. She wants to persuade the Duke to use his political clout to prevent the execution of France's imprisoned King Louis XVI. The shadow of the guillotine looms over all of her risky endeavors, and every move she makes places her and her household of reluctant servants in danger.
Director Eric Rohmer is famous for his small-scale, intimate French comedies about love, sex, temptation, and faith (Claire's Knee, My Night at Maud's, Autumn Tale) rather than his period pieces (The Marquise of O, Perceval le Gallois). The comedies recall Shakespeare's own romantic capers with their mix of matchmaking, rumor-mongering, and misunderstanding. This film, however, is a more serious affair: a grim and ponderous two hours. His technique is recognizable; the film is short on action and long on exposition-heavy dialogue. We catch only glimpses of the violent conflict outside. But this is a film about the way that a hushed and private conversation shared over cups of tea can, in a few short hours, affect the behavior of a riotous crowd, and about how one person's action can change history.
By the end of the film, my nerves were raw and my admiration for Grace had grown considerably. She's one of the most courageous, kindhearted, and Christlike big-screen heroines we've seen since Susan Sarandon played Sister Helen Prejean in Dead Man Walking. She has a few questionable habits—she plays at tarot cards (only half-seriously) and has led a life of questionable romantic liaisons—but her faith is clear in her speeches and in her selfless actions. Rohmer's rich, ambitious film is going to be on my short list of the year's best films.
"The Lady and the Duke is an engaging historical drama," says Bruce Donaldson (Movieguide). "Grace openly credits the resolve, mercy, and bravery shown both her friends and enemies in the face of a revolution gone wild to God and her faith in Him."
The U.S. Conference of Catholic Bishops complains that the film is unusual. "[The film] requires the audience's full concentration, which becomes tiresome as the film drags on past the two hour mark. … This visual style is somewhat ingenious, but instead of enhancing the main story, it detracts because it is so jarringly different from the usual."
Rohmer said in a recent interview, "I didn't make this film for any political reasons. I don't use it to defend any party, royalist or anti-royalist. On the other hand, I would like to help cultivate a taste for history in audiences, both old and young." It just might work. I know I'll never look at paintings of 18th-century France quite the same way again.