The Life of David Gale
compiled by Jeffrey Overstreet

Copyright Christianity Today International

2003

1 Jan

COMMENTS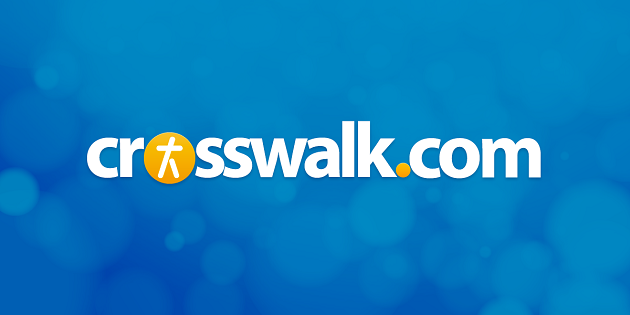 from Film Forum, 02/07/03
Opponents of the death penalty may find themselves arguing with those who endorse it after seeing The Life of David Gale, which stars Kevin Spacey as an anti-death-penalty activist jailed under suspicion of killing a fellow activist. Kate Winslet costars as the reporter trying to learn the whole story. It's directed by Alan Parker (Angela's Ashes).
from Film Forum, 02/27/03
Oscar-winner Kevin Spacey is back this month as David Gale, a philosophy professor and a notorious political activist who has dedicated his life to aggressive campaigning against the death penalty. When he himself ends up on death row, accused of killing a fellow campaigner (Laura Linney), the news media is drawn to the scandal like bears to honey.
A popular journalist named Bitsey Bloom (Kate Winslet) lands "the big interview," the only one that Gale will grant before his execution. She arrives skeptical, judgmental, and cautious. But within an hour of Gale's explanation of just how he ended up in prison, she is eager to save him. The odds are against her—this is Texas, after all.
Director Alan Parker (Mississippi Burning) moves the movie along at a frantic pace, determined to keep viewers off-balance. Is Gale guilty or innocent? Is Bitsey being guided towards the truth, or is she being manipulated and abused for sinister purposes?
Unfortunately, it is the audience being manipulated and abused. The Life of David Gale subjects its audience to an ugly prejudice. In the picture's heavy anti-execution propaganda, proponents of the death penalty, conservatives, and Christians are portrayed as either evil or idiotic. The deck is so unfairly stacked against them that even anti-death-penalty film critics are condemning the effort.
Further, the movie glorifies violent and illegal tactics in the name of activism. And the movie treats the title character—an unpleasant, sexually reckless, alcoholic extremist—as if he was a saint, even going so far as to show him in a crucifix pose. (After he gets drunk and has violent sex with an expelled student, we are expected to feel sorry for him when his wife takes his child away from him. Gale is a lot of things, but contrary to the film's insistence, he is not a victim.)
Worst of all, when Bitsey discovers a videotape of the horrifying, grotesque murder of a naked woman, we are forced to watch its nauseating footage of her suffocation over and over again. One character remarks that no one should have to watch such things. Amen.
I walked out feeling I had paid money to have someone disorient me, sneer self-righteously at me, and assault me with filthy imagery. There hasn't been a film this politically mean-spirited since Rod Lurie's The Contender. The filmmakers work so hard to bewilder and to preach that they give us no opportunity to think clearly about the serious life-and-death issues that the film claims to address. They only reveal that their own hatred has overrun their ability to make a coherent argument, and they're certainly not fit to tell a decent story.
Michael Elliott (Movie Parables) says, "Gale delivers its irony with all the subtlety of an electric chair. The point is not only missed, it is dulled to absurdity. The heavily-slanted screenplay was provided by first-timer Charles Randolph, who has obviously placed credibility rather low on his priority list."
Megan Basham (Christian Spotlight) argues, "Though masquerading as a thriller, The Life of David Gale is to capital punishment what The Cider House Rules was to abortion. It depicts an intelligent, flawed, but supposedly sympathetic man taking courageous actions to show that he is more righteous than God or his people."
"The film's hackneyed narrative and sanctimonious tone make viewing it akin to cruel and unusual punishment," says David DiCerto (Catholic News Service). "[It] presents viewers with a bleak landscape devoid of hope or redemption. The bizarre climax not only runs counter to the ethics that served as the basis of Gale's philosophical convictions, but flies in the face of the basic Christian concept of human dignity while glossing over issues of euthanasia with an end-justifies-the-means mentality."
"This is not an easy movie to sit through because of the depressing subject, sad situations, repeated shots of a nude woman suffocating to death, and dramatic plot," writes Holly McClure (Crosswalk). "But it does make you think about the death penalty."
But Steven Isaac (Focus on the Family) says, "Talk about capital punishment all you want, just don't use The Life of David Gale to inspire the discussion."
Tom Snyder (Movieguide) calls it "one of the most brainless, poorly made, sickening, excruciatingly politically correct issue movies ever made. This is truly one loathsome movie."
Phil Boatwright (Movie Reporter) carefully presents his own anti-death-penalty sentiments, and then explains why: "My reason for including my viewpoint is to show that I could give an opinion without denouncing or ridiculing the convictions of others. Such is not the case of filmmaker Alan Parker. He takes every opportunity to belittle the opposing side by choosing opponents that are also easy targets for mockery. He and writer Charles Randolph are so heavy-handed they even have Spacey's character poking fun at William Bennett and his Book of Virtues."
Mainstream critics are equally upset by the film. Lou Lumenick (New York Post) says the film "is so nasty, hysterical and long-winded—and unintentionally makes capital punishment foes look so twisted—you wish someone had administered a lethal injection to this dreck in its planning stages." Roger Ebert (Chicago Sun-Times) rants, "Let it be said this movie is about as corrupt, intellectually bankrupt, and morally dishonest as it could possibly be." And Dennis Lim (Village Voice) says, "By the time Parker is done servicing his star's martyr complex and clocking the audience with the last of the eminently foreseeable reversals, the film has thoroughly discredited activism as the domain of crazed zealots." David Denby (New Yorker) sums it up: "The picture is practically an ad for the dysfunctions of the current system of making movies."
One has to wonder why such bad films can come from such talented people. Playwright and screenwriter David Mamet has a few thoughts on the problems with the system.
REVIEW
Hulking Rage
An epidemic of anger at the cineplex.
by Jeffrey Overstreet
Books & Culture, September/October 2003