Tsotsi
compiled by Jeffrey Overstreet

Copyright Christianity Today International

2006

1 Jan

COMMENTS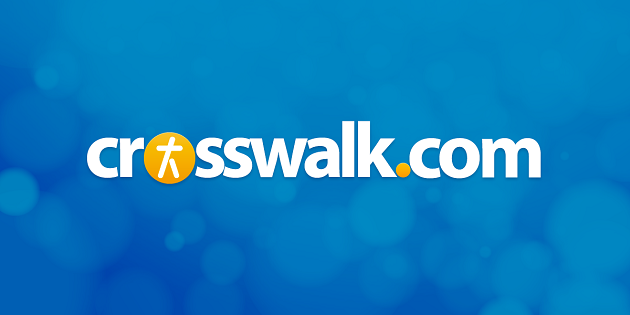 from Film Forum, 03/02/06
Question: What happens when a newborn baby ends up in the care of a lawless, gun-toting gangster?
Answer: Depends on the gangster.
Tsotsi, an R-rated film about gangsters in Johannesburg, probably isn't the kind of thing you'd usually put on your must-see list. But Christian film critics want discerning viewers to take a look, finding the film highly deserving of its Oscar nomination for Best Foreign Language Film. It may well become one of your favorite films of 2006.
You'll need a strong stomach; these hoodlums are reckless, foul-mouthed, and willing to shed blood in their quest to rule these dangerous streets. But Gavin Hood's big screen adaptation of Athol Fugard's novel is primarily a story of redemption, the kind that stirs compassion in viewers' hearts, reminding us that sometimes God can reach even the most prodigal of his children.
Hood's film follows a young gang leader through six days of crime, fear, and moral struggle. Stealing a woman's car without checking the back seat, Tsotsi (the name is slang for "gangster") ends up with far more than he'd planned—namely, the woman's infant son. Tsotsi debates whether to dump the child or to return him to his parents. But the cops are on his trail, combing the vast, chaotic Johannesburg townships for clues, and he's forced to hide the baby in his apartment, keeping the screaming, hungry, frightened baby concealed from his partners in crime.
Make no mistake—this is no childcare caper a la Raising Arizona or Three Men and a Baby. This is a hard-hitting story about the tug-of-war between one young man's sinful nature and the still, small voice of conscience that whispers in his ear.
Some may view its story of a baby melting a murderous heart to be sentimental or formulaic—and they're not entirely wrong. But Hood gives the simple storyline a compelling urgency, as though it is a lament not just for this character but for the countless "feral" youth of South Africa, and for families devastated by AIDS. His film has surprisingly jagged edges that get their hooks into you and pull you in; and his storytelling convinces you with a level of detail that speaks of first-hand experience with the people, their environment, and the economic crisis that divides them.
With so many Christians calling for stories of redemption, it's important that we acknowledge such a work when it arrives. Tsotsi is a vision of darkness and trouble, but out of its shadows beams a beacon of hope, like so many of Scripture's own redemption stories. In fact, that light shines even brighter because of the authenticity in Hood's depictions of darkness. This is the kind of film where the characters don't talk about what God is doing, but those with eyes to see will glimpse him working in hearts and minds.
My full rave review for Tsotsi is at Looking Closer.
Need more convincing? Rave No. 2 comes from Steven Greydanus (Decent Films). "The theme of the jaded or tough figure humanized by contact with an innocent is a familiar one, and mawkishness and bathos loom at every turn. Yet Hood navigates the film through this mine field with sure instincts and consummate skill. He doesn't tell, but shows; his characters never become too lucid or articulate, avoiding the danger of didacticism or moralizing."
Rave No. 3: Harry Forbes (Catholic News Service) praises "the superbly nuanced performances" and says, "The dreary setting (brown tones predominate), the sordid action and the periodic acts of violence will not be to every taste, but if you stick with it, [Tsotsi] ultimately becomes an incredibly moving experience and the finale—with its haunting underscoring—is sure to bring a lump to the throat."
Rave No. 4: Darrel Manson (Hollywood Jesus) says, "Tsotsi is a powerful depiction of the power of sharing our lives with others."
Rave No. 5: Maryann Koopman (Relevant) says, "This is undoubtedly one of the year's most powerful examples of just how valuable foreign films are to American society, telling stories we don't hear and showing lives we don't see. Tsotsi not only offers perspectives from a world away, it also brings issues to light that are relevant to human beings the world over."
Mainstream critics are impressed as well.
from Film Forum, 03/09/06
Chris Monroe (Christian Spotlight) says, "Tsotsi is a tough but touching tale of one man's transformation from a hardened criminal to a caring individual. … Reason and understanding for why this man leads such a harmful lifestyle comes to light and eventually leads us to a beautiful, yet somewhat ambiguous ending."
from Film Forum, 03/30/06
Marcus Yoars (Plugged In) says, "It's easy to see why critics are hailing Tsotsi as one of the greatest films to ever come out of Africa … and why it won the Oscar for Best Foreign Language Film of the Year. The stirring tale … is tightly scripted, efficiently directed and deftly acted." He adds that it's "presented with a subtlety and artistry that will likely have moviegoers pondering the plot twists hours and days after leaving the theater. Unfortunately, they'll also be remembering the thick layer of gritty realism that coats that thought-provoking message."