Zoolander
compiled by Jeffrey Overstreet

Copyright Christianity Today International

2001

1 Jan

COMMENTS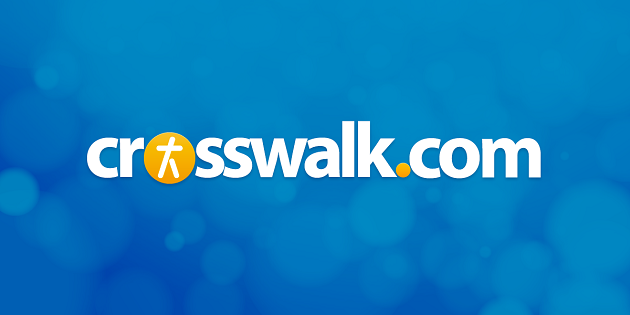 from Film Forum, 10/04/01
One of my favorite songs is Sam Phillips' "Power World," which explores how easily the media warp our perception of things. The refrain declares, "Our ideas of perfect are so imperfect." This could have been the theme song to the new Ben Stiller comedy Zoolander, an outrageous, over-the-top spoof of the fashion industry and celebrity narcissism.
Don't go looking for a plausible story; this one's as preposterous as they come. Derek Zoolander (Stiller) is supposedly the world's greatest male model. He's so empty-headed that he makes the guys in Dumb and Dumber look normal. Thus, he becomes the patsy for some wicked fashion moguls who brainwash him into an assassination ploy against the prime minister of Malaysia. But why would fashion moguls want to commit a political murder? This new prime minister is threatening their whole livelihood, because he plans to eliminate the child labor forces that manufacture most of their glitzy fashion lines.
Sound ridiculous? While the movie grossly exaggerates, we come away unlikely to ever look at a fashion ad the same way again. What Stiller has done with Zoolander is skewer this world of the rich, famous, and arrogant, while at the same time expressing affection for the people within in. In a time when most comedies are mean-spirited and devoid of any valuable social commentary, I find that admirable. (My review is at Looking Closer.)
I'm not alone. Impressed, Steven Issac of Focus on the Family writes, "From A to Zoo, Zoolander picks apart our cultural fixation with fashion, thinness, celebrity, money, lust, sex, and power. A high bar for a spoof comedy, but Stiller seems up for the task. A few more obvious plusses are the film's savage jabs at eating disorders, fashion obsessions, sweatshops and child labor, and many celebrities' philanthropic apathy. What amazes me is that Stiller took the time to aim so many spears at cultural idols, all of which deserve skewering."
Steve Lansingh at The Film Forum writes, "To me [Derek] is a seeker. He [becomes aware of] how empty his life is. 'Who am I?' he asks. 'What do I live for? Parties? Money? Admiration? Family? Love? Helping others?' Sure, he's a bit too dense to get everything right on the first try. But it's this kind of hopefulness—as well as the laughter—that I appreciate."
Movie Parables' Michael Elliott finds another reason to cheer: "After the last few weeks through which we've all lived, there's something to be said for the humorous distraction of something so non-threateningly stupid. Quite frankly, it was good to hear people laugh. Certainly, Zoolander is not going to be the cure-all for what ails us. But if it can help us on our road to recovery by giving us a silly little reason to smile, if even for just 90 minutes, then I'm more than willing to give it a thumbs-up."
Dick Rolfe at The Dove Foundation also finds the film timely: "Zoolander is coming out at a time when we as a nation are readjusting our priorities. Today, decadent obsessions like fashions, frills, and other self-absorbing activities are considered trivial and meaningless when compared with life, liberty, and the pursuit of happiness. In light of the recent terrorist acts … Zoolander is more than just a funny film; it is a very unlikely movie with a very relevant message as we follow Derek Zoolander, male model, through various stages of reflection in his own life."
Zoolander's satire is effective because it exaggerates the misbehaviors of self-important media icons to a laughable degree. Although it ridicules such behavior, some religious critics are upset the behaviors are portrayed at all. John Adair of Preview condemns the film as "morally unfashionable," citing it for scenes of suggested sexual activity (there is no nudity) and for crass humor. Similarly, Movieguide calls the movie immoral and even accuses it of having "homosexual subtext." (A few supporting characters may be homosexual, but does that constitute a subtext?)
Of the dozens of reviewers I read this week, it seems the critic most offended was Douglas Downs at Christian Spotlight on the Movies. He calls Zoolander "a sad commentary on how tainted the medicine for laughter has become. Most of the movie is one dumb joke after another. … [The film is] one of the most offensive I have ever seen. Space doesn't even allow me to list all the negatives."
There is indeed a lot of unnecessarily crass humor in Zoolander. But it would have been difficult to do a proper satire about the industry without addressing the indulgence prevalent in those circles. I applaud Stiller's guts in criticizing the sins without degrading the sinners. His hilarious exaggeration works the way a fun-house mirror stretches a reflection and makes us laugh—it's a playful lie that shows the truth. If you see it, you might pause during the next fashion advertisement and see more clearly just how much ego, attitude, and emptiness are on display. It might make you ask yourself whether the shoes you're wearing were made at the cost of suffering somewhere else. It might also make you question where your idea of physical beauty comes from in the first place.