[UP] Unified: Praise
reviewed by Andree Farias

Copyright Christianity Today International

2005

1 Jan

COMMENTS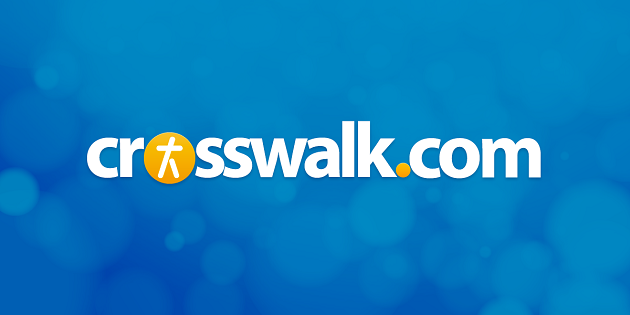 Sounds like … the larger-than-life contemporary worship of Hillsong and the energy of United, plus the alternative, stadium rock stylings of Delirious
At a glance … there's no doubt that night was magical, but the co-joined, on-record forces of these two worship mammoths doesn't feel like a true team effort
Track Listing
Everyday
Free
I Give You My Heart
Worthy Is the Lamb
I Could Sing of Your Love Forever / God's Romance
King of Majesty
Did You Feel the Mountains Tremble?
Rain Down
Majesty (Here I Am)
What a Friend I've Found
History Maker
It seemed like a worship music fanatic's dream—the alt-Brit rockers and modern worship pioneers Delirious joining the famed Hillsong worship team to record a live album in Australia. Would Darlene Zschech and Martin Smith trade off vocal duties from song to song? Would they duet, or perhaps sing each other's repertoire from time to time? Would Delirious serve as the "house band," or Hillsong's musicians? Or would they collaborate—even without little rehearsal time? Could this work well, if at all?
Perhaps all of these logistical hurdles led organizers to play it safe and make the occasion a simplified, 2-in-1 concert deal where the locals opened for the visiting team. In this context, Unified:Praise—the latest live recording to emerge from the land down under—becomes merely a figurative title, rather than a literal one. Yes, both camps play the same venue on the same day to the same audience, but two separate sets. A better title would've been, Hillsong & Delirious? Together: One Night Only! Those looking for a collaborative, unified effort between both groups will be disappointed, as the album is squarely divided into two halves: Hillsong and Delirious.
The Hillsong portion is energetic, worshipful, and quite corporate, not unlike previous offerings Blessed and You Are My World. All the tunes in the set list are familiar. At times there are shades of the grit of a United live recording, particularly during Hillsong staple "Everyday" and rocker "Free," both similar to their original versions. As is their custom of late, the team transitions abruptly from rocking numbers to their much slower, sweeping ballads, almost causing a whiplash effect. For example, the raucous "Free" is followed by a reverent "I Give You My Heart," while the fun-beyond-measure "King of Majesty" immediately follows Hillsong's underwhelming take on "God's Romance." Overall, the set succeeds, even if it's not all that different from their previous work.
The rock show officially begins the minute Delirious hits the stage. The producers were slick enough to sequence the album so that it appears as one long, seamless, continuous event, but in watching the DVD of the same concert (reviewed here) it becomes apparent that some time elapsed between both sets. The lighting and staging set-up change, signaling to the attendees that they're in for a change of pace in worship style. Delirious has always been more about creating atmosphere and rallying audiences than about leading worship congregationally, and that intent carries over well here. They too stay within familiar confines and offer up their more recognizable compositions, like the anthemic "Did You Feel the Mountains Tremble?" and the call-to-arms "History Maker," both of which almost reach prog-rock proportions. Other selections aren't as well-received, like the "Dance in the River" tag at the end of "Did You Feel …" which elicits little response.
Despite the clear divide in the middle of Unified:Praise, there are a couple of scattered moments of joint cooperation. One of these comes when the heavenly Hillsong choir joins the British rockers for inspired renditions of "Rain Down" and "Majesty (Here I Am)," both faithful transpositions from the band's latest, World Service. Elsewhere, Martin Smith joins Darlene Zschech and the Hillsong team for "I Could Sing of Your Love Together," which is played at half the speed of most other translations of it. Things get a little better when she returns the favor, joining Smith for a tender take on "What a Friend I've Found," easily the most intimate song on the album. But that's about it.
In the end, Unified:Praise is a testament to an event so large and ambitious in scope that it even looks good on paper. In practice, however, it ends up being a bit misleading and bloated, missing some of the magic of the night's events (for a better glimpse of this synergy, you may want to consider the concert DVD of this recording). Both Hillsong and Delirious have much more satisfying live material under their belt—for starters, try Blessed and Access:D, respectively—so there's no need to feel discouraged if the sum of the project's parts feels bigger than the project itself.