11ive: Jars of Clay in Concert (DVD/VHS)
reviewed by reviewed by Russ Breimeier

Copyright Christianity Today International

2002

1 Sep

COMMENTS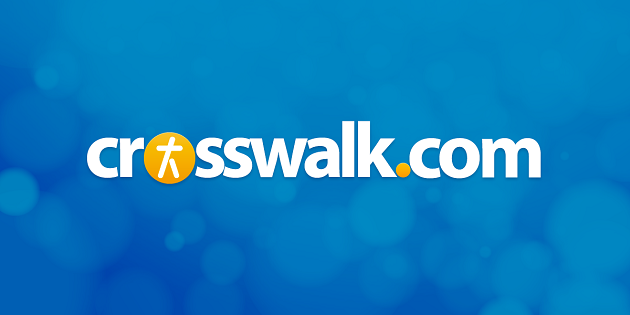 Sounds like … a mostly complete show from Jars of Clay's 11th Hour tour, captured on video and including a special encore acoustic set
At a Glance … this first-rate concert video wonderfully showcases the band's best tour to date, demonstrating how far they've come as a live act.
I'm sure many of you can remember when you first saw Jars of Clay in concert, perhaps on tour with the likes of Michael W. Smith or Sting in support of Jars' self-titled debut and breakthrough hit single, "Flood." You probably also recall how uncomfortable they seemed in a live setting. They weren't necessarily bad in concert – they got the audience singing along and jumping around alright – but they almost seemed a little robotic in how closely they stuck to the original song arrangements on the album. I especially remember how introverted lead singer Dan Haseltine seemed, saying little to the audience besides "How's it going [city name]?" This was a band literally thrust into the spotlight after overnight success, with minimal tour time clocked. Those memories are what make 11ive: Jars of Clay in Concert a particularly special viewing experience. Dan, keyboardist Charlie Lowell, and guitarists Matt Odmark and Steve Mason have come such a long way in eight years, becoming one of Christian music's best live bands. They no longer simply try to recreate the album on stage. They perform well, they have a sense of humor, and they have something substantial to say – in other words, they connect with their audience.
Jars are indeed true musicians, incorporating a variety of different instruments to their sound and playing them all very well. Steve and Matt are exceptional guitarists, Charlie is a gifted keyboardist, and Dan has gradually revealed himself to be a very capable lead vocalist over the years and a surprisingly good multi-instrumentalist (drums, accordion, etc.). Along with their touring rhythm section, Jars of Clay has sharpened their craft in a relatively short time to become a truly impressive live act. Additionally, they have a knack for reinventing their songs to keep them fresh and interesting – small subtleties in "Crazy Times" have made it a reliable rocker, "Liquid" seems to change style with every tour, and "Worlds Apart" has become an extensive ten-minute finale. Though they look like a relatively clean-cut college band with a costly production, Jars is quite the opposite of a record-label packaged boy band with instruments. These are talented musicians with a strong rock presence that only comes with artistic growth and years of experience.
Now that Jars has four studio albums to their credit, The Eleventh Hour Tour is a great time to catch the band in their early prime, presenting a near-perfect blend of excellent new material and old favorites. 11ive's song selection offers all the essentials: a healthy dose of new songs from The Eleventh Hour, the best-loved tracks from the band's debut, and the necessary handful from If I Left the Zoo. Though a respected album, few will complain that "Crazy Times" is the only representation from Much Afraid. It also would have been nice if they had included Jars' hilarious rendition of Cyndi Lauper's "Girls Just Wanna Have Fun," though this particular presentation comes from one of the tour's earliest performances. It's nevertheless a terrific show that features a small string section on songs such as "Flood" and "Like a Child," as well as The Darwin Hobbs Choir singing backup on "I'm Alright" and "Revolution." Other highlights include their latest hit, "Fly" (including a poignant and somber introduction), a glorious performance of their new song "The Edge of Water," and the spectacular epic rendition of "Worlds Apart." As a special treat, the concert concludes with a four-song acoustic set performed on a completely different stage in the round. Including the acoustic set, the concert runs just shy of 90 minutes, including brief interludes of backstage footage and shenanigans. They appropriately include a brief commentary by the band concerning their success and gratitude in between the concert proper and the encore.
In addition to the concert footage, 11ive includes "Artflick," a 25-minute behind-the-scenes look at the band on the road, filmed by guitar technician Sam Shifley. The short film gets off to a very slow start and is often too gimmicky and tedious – Sam may have been trying to make a new version of Hard Day's Night for Jars of Clay – but it's just as often funny and fascinating, showing the band members in everyday life on the road. You'll see what it's like to record in a studio and watch Steve and Dan as they write a song together (what eventually became "Whatever She Wants") on the tour bus in the middle of the night. There's also "Ten:Thirty," a ten-minute documentary made by the band during the recording of The Eleventh Hour that provides an interesting glimpse at the creative process. Overall, this is a first-rate DVD all around – production, packaging, and performance. It's energetic, vibrant, intimate, and entertaining to watch. Jars of Clay will continue their tour into the spring of 2003, so don't miss it if you can help it. If you can't make it, however, at least you can seek out this superb video keepsake that's almost as good as an onstage seat (not to mention their upcoming double-disc live album, releasing in February 2003).