2
reviewed by Russ Breimeier

Copyright Christianity Today International

2003

1 Oct

COMMENTS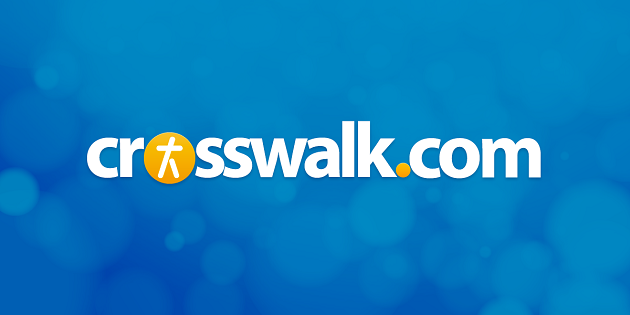 Sounds like … rhythmic electronica, evoking Moby, The Chemical Brothers, Andy Hunter, and The Echoing Green
At a glance … 2 is a little noisier than the previous Apt.Core project, making it harder to appreciate for use during quiet time, yet it remains very worshipful in intent and creative in construction
For those who missed out the first time around, Apt.Core is an experimental project helmed by percussionist, programmer, and producer Will Hunt. The name is derived from "the belief that our soul, the core of our being, is made sufficient, or whole, through our relationship with Christ." Noting the popularity of so-called "trance" and electronica in clubs, particularly in Europe and America, Hunt sought to fuse the style with worshipful intent. The result was 2001's Rhythms of Remembrance, one of my favorite albums from the year because of its rhythmically hypnotic meditations on faith. You may have heard the single, a trance version of U2's "40" (based on Psalm 40) featuring vocals by Ginny Owens.
Hunt began creating his follow-up on a laptop on a tour bus. Those musical ideas were further shaped in the studio, collaborating with other musicians for live instrumentation, vocals, and Scripture inspiration. The aptly named 2 was finished in just three months.
Hunt sees a similarity between our desire to be creative and our hunger to know God's truths, and fuses them together in an effort to inspire listeners to both. He has a fabulous sense of rhythm and his production skills make me wish he were used elsewhere—perhaps a rock band, and definitely with programmed pop and remix albums. Apt.Core's creative sound is distinct from other Christian electronic and instrumental artists. It's not quite as pop as The Echoing Green, nor as monotonously dance club as Andy Hunter°, and Rivertribe offers more of a modern "new age" instrumental sound. If you like the skillfully constructed electronica of Moby and The Chemical Brothers, check out Apt.Core.
"No Such Thing As Time" uses a bouncy club beat and an almost Middle Eastern sounding vocal sample with Revelation 1:8 to express the Lord as eternal: "I am the Alpha and Omega/Beginning and the end/The one who is, was, and is to come/Almighty." There's also a Middle Eastern as well as an Indian influence, due in part to Alison Plum's hypnotic vocal, on "Mystery," inspired by Isaiah 55:8-9. "19" (simply named as the 19th demo recorded) features a Gregorian chant sample. "Light" (Luke 11:34) is a bit more pop sounding, resembling The Echoing Green; Hunt's voice is remarkably similar to Joey Belville's mournful tone. "Loved," a poetic response to Zephaniah 3:17, is the album's strongest potential for a single. Featuring the voice of K.C. Clifford, who sounds much like Out of the Grey's Christine Dente, the track builds from an open array of sounds into a cohesive rhythm.
But one considerable disappointment is the general ambience of 2. I liked Rhythms of Remembrance because it lent itself fairly well to quiet time prayer and Scripture meditation. 2 is considerably noisier with electronic hooks that are sometimes jarring in their dissonance and sound color. The biggest example of this is the closer, "No End to You." It features a nice groove with world music instrumentation, but also a dissonant piano, a loud synth hook, and lots of electronic squeals toward the end—it's just too much. The big drums and digital synth in "I Am the Temple" (sung by Elevate artist and Rebecca St. James understudy Charmaine) call too much attention to themselves, and "Worth More Than It Seems" has a similarly noisy soundscape. Where Rhythms could serve as a passive listening experience, 2 forces you to be more active.
Even though the practical use for Apt.Core has changed from its first to second CD, I still like both albums because they help me learn Scripture verses more easily. They're not repeated ad nauseum or paraphrased or buried in the mix. A track will simply feature a verse, read perhaps two or three times, or use part as a verse and the rest as a chorus. I almost wish Hunt titled the tracks after chapter and verse, but at least the references are in the liner notes. Anything that makes you want to look up Scripture is a good thing, right? In that sense, maybe it's best that the music doesn't lull the listener into a trance. Combining that benefit with the artful electronic arrangements are enough reason to try both Apt.Core projects.