2nd Chance
reviewed by Russ Breimeier

Copyright Christianity Today International

2002

1 Jul

COMMENTS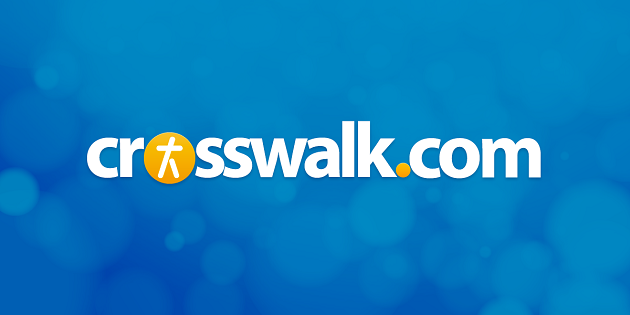 Sounds like … an extremely well constructed album of jazzy harmonies, gospel melodies, and rhythm-and-blues grooves that defies accurate comparison. It combines the best elements of Yolanda Adams, The Clark Sisters, and Out of Eden
At a Glance … Karen's latest solo album has a unique pop-gospel-R&B sound that may well match the success of Yolanda Adams' Mountain High … Valley Low.
Karen Clark Sheard is one of the famed Clark Sisters, the group of siblings that helped bring mainstream success to contemporary gospel back in the '80s. Karen also is well acquainted with life as a solo artist, first contributing the song "Don't Give It Up" to the 1996 Don't Be a Menace to South Central … soundtrack and later releasing her solo album, Finally Karen, in 1997. The album featured the gospel smash "Balm in Gilead" and earned Karen critical acclaim and numerous Grammy and Stellar Awards. But in 2001, Karen became sidetracked when a near-fatal health setback during minor surgery sent her into a coma. Given only a two- percent chance for recovery, Karen miraculously pulled through, and the near-death experience instilled in her a renewed sense of faith. Pretty amazing, right? Top all of that off with 2nd Chance, Karen's debut with Warner/Elektra, recorded within the year after her recovery. It was easily one of the most impressive gospel albums to come along in quite some time.
Karen Clark Sheard's latest proves that not all albums are created equally. It's interesting how 2nd Chance begins strongly and only gets better with every track, especially since it features several different producers over the length of the album, including Richard Smallwood, Donald Lawrence, PAJAM, Walter Milsap, Tim & Bob, and even R&B artist Missy Elliot, who happens to be a big fan of Karen's. "Be Sure" is an odd opening track, blending jazzy harmonies and pop with a soft R&B rhythm and percussion used to highlight more than to keep time. If nothing else, it's truly different sounding — like a cross between Cindy Morgan and CeCe Winans. The title song is simple advice for single adults looking for true love: "If you ask me why it really took so long / It was like waiting for that picture perfect song / If you ask me why it took so many years / It's never easy coping with your fears / If you ask me how I felt being alone / Where I was weak, God made me strong / If you ask me if I really feel secure / Before I say yes, I must be sure."
Following "Be Sure" are a handful of soulful gospel ballads seasoned with jazz, pop, and R&B. Both "Higher Ground" and "Only Call on Jesus" feature tight jazz harmonies set against a slow rhythm that seems simplistic, yet arty. The former is built along a soft Hammond organ riff, the other features a basic but cool synth bass. Fans of CeCe and Yolanda will appreciate the gentle shuffle of "I've Been Changed," which blends jazz with smooth R&B and features Karen's sister Elbernita "Twinkie" Clark (who also has a solo album on the way). The Clark Sisters' sound also is present on the soft R&B of "I'll Be Right There," a comforting song about Jesus' unfailing presence. "If I Can't Say a Word," one of the album's most poignant tracks, was inspired by Karen's near-death experience and reminds us that we can express praise to the Lord in ways beyond words. You can hear producer Donald Lawrence's influence on this classy inspirational ballad.
Interestingly enough, 2nd Chance doesn't really pick up the tempo until track seven, "Brand New Day," though you won't realize the upbeat songs were "missing" until you encounter them. "Brand New Day" infuses the album with an energetic groove, and the dance beats of "So Good" will awe you with the exciting programming and Karen's incredible vocals. These are followed by the title track, which overflows with an amazing level of joy. The album concludes with four songs that have a more traditional gospel sound. First there's the gospel power ballad "A Secret Place," which plays like the Brooklyn Tabernacle Choir, and the funky groove of "I Won't Let Go," inspired by The Prayer of Jabez. The last two songs, "Sacrifice" and "It's Not Over," feature Karen singing over a skillfully played Hammond organ, a surprisingly simple approach that almost sounds novel compared to the inspired production of the album's previous eleven songs. Karen's vocals shine throughout the album, but they're even more stunning on these two stripped-down arrangements.
I found myself whispering "wow" a lot while listening to 2nd Chance, primarily in response to Karen's vocal prowess and the exciting production sounds. For the most part, Karen avoids resorting to overplayed lyrical themes of "weathering the storm," relying instead on honest testimonies and strong words of encouragement. It's the music and the skills of the producers and the artists that truly elevate this album into an exclusive class, especially the tight harmonies provided by Karen and her guests. The best recent comparison I can come up with is Yolanda Adams' multi-platinum Mountain High … Valley Low. Because of the innovative gospel-pop sound, I'd like to think Karen's 2nd Chance also is capable of finding its way into the hearts of millions of gospel fans.