3:16 - Songs of Hope
reviewed by Russ Breimeier

Copyright Christianity Today International

2007

1 Sep

COMMENTS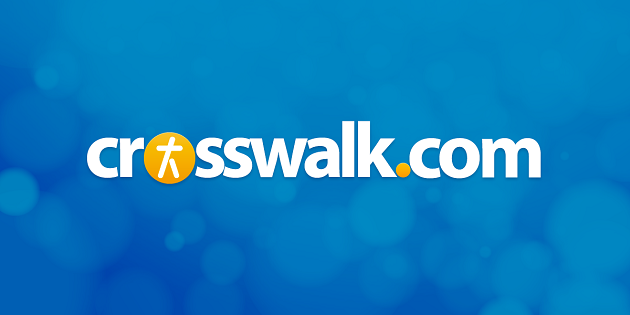 Sounds like … a collection of old favorites, recent releases, and new songs from pop and worship artists like Jaci Velasquez, Chris Tomlin, Sandi Patty, Third Day, and Michael W. Smith.
At a glance … The songs on 3:16-Songs of Hope are fine, but most of them are previously released and half of them aren't really a clear reflection of Max Lucado's book about the best known verse from the Bible.
Track Listing
God So Loved—Jaci Velasquez

Down to the River to Pray—Alison Krauss & Union Station

Born Again—Sandi Patty

How Great Is Our God—Chris Tomlin

Worthy Is the Lamb—Darlene Zschech

Loved By You—Jaci Velasquez

2000 Years—Travis Cottrell

Love Song—Third Day

Come to the Cross—Michael W. Smith

At the Foot of the Cross—Don Moen

In Him—Charmaine

Dead Man—Jars of Clay

Glory—Jeff Deyo

Change—Heather Headley
From My Utmost for His Highest and Streams in the Desert to The Prayer of Jabez and The Purpose-Driven Life, Christian publishing/marketing firms have proven time and again how much they love to release companion CDs to best-selling books. Branding has proven especially popular with inspirational author Max Lucado, whose books Traveling Light and Next Door Savior inspired albums of the same title. The latest is 3:16-The Numbers of Hope, in which he fully explores the context and meaning of the world's best-known Bible verse.
Not all companion albums are developed the same. Some, like Traveling Light, create original songs inspired by the book's message. Others, like 3:16-Songs of Hope, assemble previously released songs that try to fit the book's theme like a mix-tape.
Originality isn't necessary for a good compilation; the deciding factor should be whether the songs truly reflect the author's message. Jaci Velasquez's 1998 hit "God So Loved" fits perfectly, which makes sense because it was the song that inspired Lucado to write the book. Third Day's classic "Love Song" and Darlene Zschech's worship anthem "Worthy Is the Lamb" also suit the theme of God's plan for hope and love. But why include the general praise of Chris Tomlin's "How Great Is Our God" when there are other worship songs closer in theme to John 3:16 Why select Alison Krauss & Union Station's gorgeous "Down to the River to Pray" when lyrically it has nothing to do with the verse at hand?
Even the three new songs vary in relevance. Sandi Patty's sweeping power ballad "Born Again" touches on the conversation between Jesus and Nicodemus preceding John 3:16, and Charmaine (backing singer for Rebecca St. James) returns to the spotlight with "In Him," a pleasant AC ballad exploring the specific meaning behind that phrase in the verse. In contrast, while Velasquez enjoyably revisits her classic AC pop roots in "Loved By You," the lyrics feel very tangential to the theme.
Though most all the songs are good, there's not a lot of added value for people who already have them from other discs, and as a supplement to the book, this album doesn't stay on point enough. Which unfortunately makes 3:16-Songs of Hope more of a well-marketed playlist than the effective companion disc or event album it might have been.
Copyright © Christian Music Today. Click for reprint information.