A Grown-Up Rachael Lampa Returns on Self-Titled Disc
Li Liu

CCM Magazine

2004

25 Aug

COMMENTS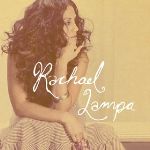 Artist:  Rachael Lampa
Label:  Word
When a young Rachael Lampa barreled out of the starting gate four years ago, her jaw-dropping vocals immediately drew comparisons to Mariah Carey and Céline Dion. Now all grown up at 19, Lampa remains what Ms. Carey and Ms. Dion ceased to be several years ago:  Interesting.
Rachael Lampa is fittingly self-titled. She wrote or co-wrote all 11 tracks here, songs she says are a "true representation" of who she is. Overseen by in-demand producer/songwriter Tommy Sims (Eric Clapton, CeCe Winans), the project finds Lampa alternately crawling and leaping but always moving forward.
Largely leaving behind the adult contemporary sound of her debut and the more urban/dance/R&B sound of "Kaleidoscope" and its follow-up remix project Blur," Rachael Lampa is full of surprises — with rock, funk, pop and, yes, more stunning ballads.
In the two years it took to complete this album, Lampa has experienced some highs (finishing high school, the conversion of a good friend) and quite a few lows (the divorce of people close to her, suicide of friends, depression). But she has tackled her experiences with a pen; and, in the process, she's maturing, faith intact, into one of the more intriguing — and candid — artists in Christian music today.
The album opens with a somewhat understated "All This Time," which speaks of the pain of growing up through lines like "You've given me rain to wash away the stuff I thought I knew/ And all that's left of me is You." First single "When I Fall" has a rock vibe with a confessional tone ("How can I find You/ Are You hiding or am I?) that is ultimately triumphant. In "The Art," Lampa poignantly ponders struggling to comprehend the work of the Divine before asking rhetorically, "But do we really want a God that we can understand?"
Perhaps the record's two biggest who-saw-it-coming moments are "Being Alive," a hyper celebration of life that finds Lampa sounding reminiscent of No Doubt's Gwen Stefani, and "No Other One," a goose bump-inducing worship ballad that showcases the purity and power of her unmistakable voice. Other notables include the funky "Rubber House" (with a rap from T Bone) and "The Good Life," featuring the outstanding playing of celebrated steel guitarist Robert Randolph.
"Rachael Lampa" is a multi-faceted accomplishment, showcasing a young woman of faith who is honestly working through life's difficulties within the constraints of pop music while blooming into a true artist.

© 2004 CCM Magazine.  All rights reserved.  Used with permission.  Click here to subscribe.