A New Abolition
reviewed by Russ Breimeier

Copyright Christianity Today International

2008

1 Aug

COMMENTS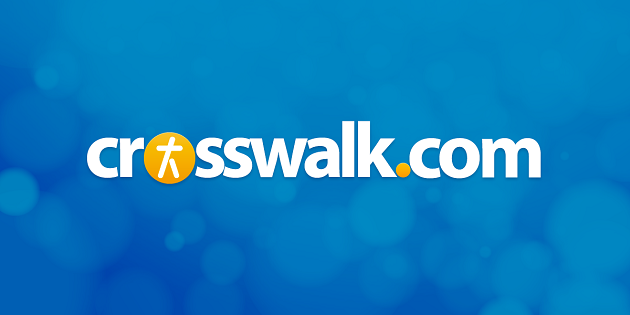 Sounds like … a mix of straightforward Christian pop/rock along the lines of newsboys, By the Tree and Jeff Deyo in the first half, followed by a jazzier alt-pop style reminiscent of MuteMath, All Together Separate, and at times, the soft side of P.O.D
At a glance … The Wrecking's A New Abolition shows promise, but is too inconsistent, embracing generic Christian pop/rock for the first half and switching to imaginative, jazzy alt-rock for the latter half
Track Listing
Inside
Sights and Sounds
In Your Eyes
The Deep
You Remain
Burn the Bridges
Breakthrough
The Reel to Real
The New Jerusalem
March On
The Waiting
Hailing from Portland, Maine, The Wrecking has played a variety of Christian and mainstream venues since forming in 2001, and now makes their national debut through a partnership between indie label Chosen Records and the Christian music division of Universal Music. Additionally, the band is closely involved with several ministries and organizations, including International Justice Mission and Love146, both committed to abolishing child sex trafficking.
Such passion for social justice might have been expressed through at least one song on A New Abolition. Instead, Love 146 and The Wrecking collaborated to make a video for the band's cover of Peter Gabriel's classic "In Your Eyes." Though Gabriel would certainly be thrilled that his song is being used to promote such a worthy international cause, this new rendition strips away the magic and musical identity of the original, opting for a generic modern rock feel with programmed drum loops and a badly conceived double-time feel in the chorus.
The album itself is in similar need of a musical identity, relying on generic Christian pop/rock conventions. The leadoff song "Inside" (previously highlighted on the best-of indie artists compilation Underground Sound, Volume One) has a synth-laden modern rock style similar to Newsboys and After Edmund; pop ballad "You Remain" also fits that profile. But "Sights and Sounds" recalls the simplistic rock of By the Tree, while "The Deep" (inspired partly by Romans 8:38-39) is a dead ringer for Jeff Deyo's worshipful approach.
Things improve dramatically midway through the album, embracing a far more interesting jazzy pop/rock flavor for "Burn the Bridges," "Breakthrough," and "The New Jerusalem"—all three sound like a neophyte MuteMath or the short-lived All Together Separate. From there, The Wrecking throws in some urban influences for "March On" and "The Waiting" that evoke Earthsuit or the softer side of P.O.D.
This stylistic inconsistency makes the album like a compilation of two different EPs from two different bands. Even the lyrics are inconsistent, ranging from Christian pop/rock clichés to imaginative-but-clumsy lines like the chorus from "Reel to Real," using audio jargon as a metaphor for spiritual renewal: "I'm nothing but a trespasser, barely escaping disaster/And I'm thinking to myself, son/Pull the tape, it's time to remaster."
Strange how The Wrecking at times sounds as if they're trying too hard, but at other points, not hard enough. A New Abolition is unfortunately not strong enough to elevate this band to the big leagues just yet, despite some admittedly impressive tracks in the latter half. There's real potential for The Wrecking to become something more—once they decide on a musical direction and stick with it.
Copyright © Christian Music Today. Click for reprint information.