Absolute Modern Worship
reviewed by Russ Breimeier

Copyright Christianity Today International

2005

1 Jan

COMMENTS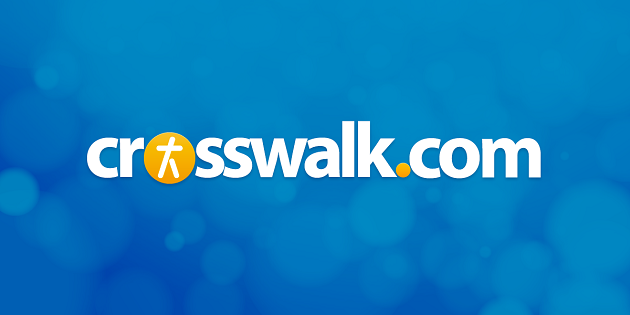 Sounds like … a collection of worshipful pop/rock songs by moderate successes like Big Daddy Weave, BarlowGirl, Todd Agnew, Selah, and Fusebox.
At a glance … don't go into Absolute Modern Worship looking for the best in Christian music, but do expect to find some good tracks that you may have missed over the last five years.
Track Listing
Disc One:
You're Worthy of My Praise—Big Daddy Weave w/ Barlow Girl
Beautiful One—By the Tree
Kindness—Todd Agnew
And Your Praise Goes On—Chris Rice
Here I Am to Worship—Sonicflood
Meet with Me—Ten Shekel Shirt
All I Want to Do—Ginny Owens
Shout to the Lord—Lincoln Brewster
Once Again—Fusebox
Gloria—Watermark
Chasing After You—Inhabited
We Are Free—Robbie Seay Band
Into Our Midst—BDA
Disc Two:
Wonderful Merciful Saviour—Selah
Word of God Speak—Big Daddy Weave
More Love to Thee—Fernando Ortega
Enough—BarlowGirl
Jesus You're Beautiful—Sara Groves
All of This—Exit East
How Deep the Father's Love for Us—Skillet
You Said—Palisade
Hallelujah—Nicol Sponberg
All My Tears (Be Washed Away)—Plumb
I Am Ready—Broken Frame
I Love You Lord—Charmaine
It's unclear what makes Absolute Modern Worship more "modern" than its 2004 predecessor, Absolute Worship. Both are two-disc collections of previously released worshipful pop/rock featuring Christian artists that have yet to achieve the success that warrants inclusion in the best-selling WoW Hits and Worship series. The newer Absolute series, which is selling fairly well, is not geared to present the best in Christian music, but the best of the up-and-comers on the smaller "distributed" record labels like Rocketown, Curb, INO, and Fervent.
Thus, the biggest name in this collection is probably Chris Rice, featuring his seven-year-old song (though nonetheless beautifully rendered) "And Your Praise Goes On." Among the other highlights are Watermark's similarly classic and gentle original "Gloria," Selah's majestic "Wonderful, Merciful Saviour," and Ten Shekel Shirt's popular "Meet with Me." But there's also evidence of desperation to fill two discs with the inclusion of such tracks as Sonicflood's whiny sounding cover of "Here I Am to Worship," Fusebox's "Once Again," and "I Love You Lord" (not the popular praise chorus) by Rebecca St. James' backing vocalist Charmaine.
Absolute Modern Worship also features recently released songs from BDA ("Into Our Midst"), Exit East ("All of This"), and Nicol Sponberg (a terrific Euro-pop version of "Hallelujah"). "All My Tears (Be Washed Away)" is a rarity from Plumb that makes her sound more like the alt folk of Mindy Smith and Alison Krauss, and the independent Robbie Seay Band contributes "We Are Free," an interesting track that sounds like David Crowder Band meets Peter Gabriel. As for new tracks, the album features music from new artists Inhabited and Broken Frame—the latter demonstrating a promising Counting Crows roots rock sound.
Big Daddy Weave and BarlowGirl, Fervent Records' two biggest artists, offer a new but unremarkable cover of "You're Worthy of My Praise" that's being used as a radio single. Separately, Big Daddy Weave is also featured performing "Word of God Speak," taken from WoW Worship Red and sounding too much like Mercy Me's original, while BarlowGirl gives a predictable, overlong, but still rocking rendition of Chris Tomlin's "Enough."
Though advertised as "25 modern worship hits," many of these songs are lesser-known album tracks unknown to both the radio and the church. This CD is an example of what the publishing industry calls "repurposing content," meaning that the record labels hope you'll buy music that most people passed on the first time. Considering the relatively low price and the songs represented, this is much like buying two or three cheap CDs form the bargain bin at your local music store. For what it's worth, you may find a lost gem or something new here, but don't go in expecting "the best."