Add to the Beauty
reviewed by Andree Farias

Copyright Christianity Today International

2005

1 Oct

COMMENTS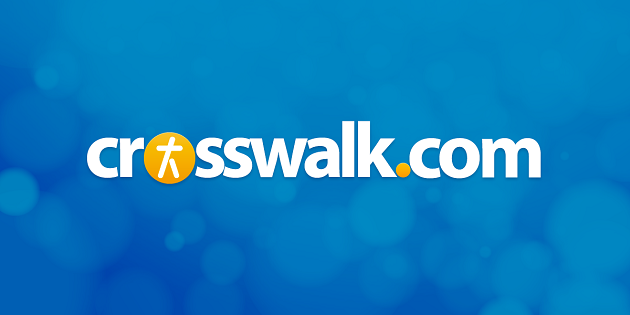 Sounds like … smartly written adult pop in the vein of Sarah McLachlan, Nichole Nordeman, Rachael Yamagata, Maria Mena, and Beth Gibbons.
At a glance … Groves continues her strong run of well-versed ruminations on the Christian life, but in a way that perhaps too predictably recalls her earlier material.
Track Listing
When It Was Over
Just Showed Up
You Are the Sun
It's Going to Be Alright
Add to the Beauty
Rewrite This Tragedy
Something Changed
How Can I Tell
To the Moon
Kingdom Comes
Why It Matters
Loving a Person
When It Was Over (Reprise)
With all the critical acclaim her repertoire has garnered over the years, how come Sara Groves is still not one of the big players? How come she's yet to hobnob with Christian music's elite, smiling wide in PR-mandated photo opps, Dove Award in hand, alongside other prominent figures? How come she's yet to be a household name at radio, scoring positive hits left and right? How come she's not mentioned in the same breath as other potent, eloquent songstresses such as Nichole Nordeman, Jennifer Knapp, or Ginny Owens? How come the world-at-large is yet to know who she is? How come?
It beats me, but the lack of glitz and glamour hasn't deterred the singer/songwriter from continuing to make some of the most moving music CCM has seen this decade. One of INO Records' flagship artists, Groves first made a mark in 2001 with her piano-based national debut Conversations, a collection of warm, understated narratives that, for the most part, played out like candid dialogs with herself, others, and her Creator. Much bolder and ambitious, the genre-hopping All Right Here followed, a perfect marriage of lyric and melody that saw the singer furthering her conversational tone, but with a more decidedly folksy, Americana-fueled approach. Longtime producer Nate Sabin and veteran Charlie Peacock gave her 2004 outing, The Other Side of Something, a more adult contemporary facelift, though the album still retained the folk-pop leanings and revelatory lyricism she became known for.
It's been a little over a year since, and the overachieving Groves now offers Add to the Beauty. No, she's not one to boast about her artistry, but the title could well be a testament to her prolific catalogue and her always surprising gift of songcraft. In actuality, the title is really Groves' way of communicating the theme of grace that permeates the album, as nearly all the songs hint at the timeless truth of unmerited favor. Even with the production input of pop wunderkind Brown Bannister, this is still very much a Sara Groves album—unassuming, introspective, piano-heavy, inspirational. It's everything we've come to expect from her.
But is that a good thing? Yes and no. Topically, she's still a golden songwriter. Grace lurks behind the troubled relationship described in "When It Was Over," a song whose resolution doesn't come until its very end: "There is a hope that whispers a vow/A promise to stay while we're working it out." The title track is a stunning, handsomely arranged ode to God's greatest gift, with a line that stands among Groves' best: "This is grace, an invitation to be beautiful." Later, "Rewrite This Tragedy" is delightful piano pop about the stage play that is life (with God as the chief playwright), and it contains a musical tag with so many nuances it's dizzying. And both "To the Moon" and "How Can I Tell" are inventive, quirky pop numbers not unlike Groves' previous numbers "Tent in the Center of Town" and "Just One More Thing."
But even in its loveliness, this Beauty too has a few less decorous qualities. Never one to resort to platitudes, it's strange to hear Groves intoning the line "It's going to be alright" repeatedly in a song by the same name that's perhaps the simplest she's written in a while. The jangly, peppy "Just Showed Up"—co-written with Joel Hanson of PFR fame—incidentally sounds just like her previous collaboration with Hanson for the Traveling Light compilation. Richly produced and exquisitely adorned with cello flourishes, "You Are the Sun" uses the oft-employed metaphor of God being the sun and us being cold, lightless stones. And "Something Changed" just pales when set against her more musically interesting compositions.
These are still just minor quibbles about an album that's easily head-and-shoulders above most adult contemporary fare. As a whole, Add to the Beauty is another winner for Groves. It's just too much like what's already worked for her, which certainly isn't a bad thing. Groves is like the smart kid in the CCM class who keeps raising her hand, getting praise from the teachers for her intellect. She's on the honor roll, her GPA is near-perfect—she doesn't even study because it comes so naturally to her. But the bar has been raised so high, her overachievement now seems a little predictable: "Yes, yes, we all know you know the answer. Put your hand down." Groves is a great songwriter and artist, but perhaps a bit complacently so. What she needs is to change things up stylistically, throw a curveball or two in her music and songwriting.Conversations sounded great the first time. Do we really need it again?
© Andree Farias, subject to licensing agreement with Christianity Today International. All rights reserved. Click for reprint information.