Addison Road's Simple Lyrics Might Bore
Lizza Connor

CCM Magazine

2008

14 Mar

COMMENTS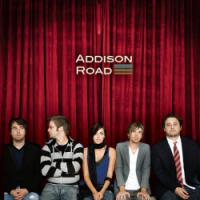 Artist: Addison Road
Title: Addison Road
Label: INO

With two indie albums and an EP to its credit, Addison Road entered the studio with Chris Stevens (tobyMac, Sanctus Real, Mandisa) for its latest offering.
The female-fronted band conjures a defining, driving sound from the very first downbeat. Most of the 10 tracks are upbeat anthems of exhortation and encouragement. Lyrics are simple and direct, which is fine for concert sing-a-longs, but those looking to dig into more heady territory might be bored.
Too often Addison Road falls back on well-traveled metaphors and overused Christianese like "You are my shelter from the storm" and "Your love has set me free," which fumble otherwise likable tracks. The infectious "Sticking with You" features a whimsical background chorus of "Ohs" that gives the raw rock tune a West Coast, Beach Boys/Shins gloss. The raucous "It Just Takes One" is a call to action, one of many on this disc, which urges listeners to live out their faith to impact the world.
It's not until a little further down the track list that the listener gets a break from the aggressive, staccato rhythms that the band is so fond of. Sonically speaking, the electric guitar and the drums often sound as if they are battling for the spotlight, rather than harmoniously sharing the stage. The result resembles a shouting match of instruments.
But songs like "Hope Now," "Start Over Again" and "Run" redeem Addison Road. These tunes begin languidly and build into sweet, sweeping finishes. Here the production is deftly wrapped around her voice, allowing her beautiful, plaintive falsetto to shimmer and her low end to resonate. If the other tracks had followed suit, Addison Road may have hit its stride.





© 2008 CCM Magazine. All rights reserved. Used with permission.
Watch the latest Addison Roads music videos at their official Godtube.com artist page!