Adios: The Greatest Hits
reviewed by Russ Breimeier

Copyright Christianity Today International

2006

1 Aug

COMMENTS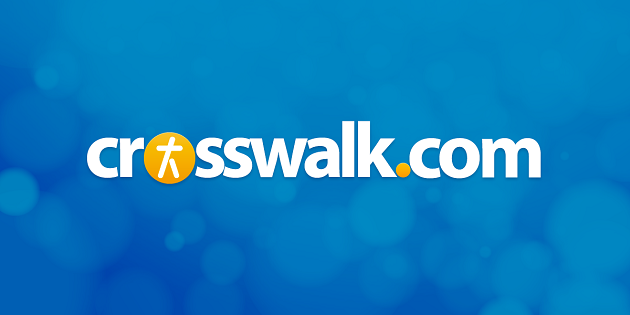 Sounds like … a blend of Spin Doctors, Geoff Moore and the Distance, Aerosmith, Red Hot Chili Peppers, and U2, combining a love of classic rock with funk, pop, and hip-hop
At a glance … Adios is a good representation of Audio As varied 15-year career and a nostalgic farewell album, but by favoring the newer material, it leaves out much of the bands earlier (and better) work
Track Listing
Big House
Were a Band
Never Gonna Be As Big As Jesus
Goodbye
Chevette
Some Kind of Zombie
Get Down
Hands and Feet
Mighty Good Leader
Ocean Floor
Beautiful
Blaze of Glory
Leaving 99
Pierced
Miracle
King
Starting Over
After their smash hit "Big House" in 1992, Audio Adrenaline has remained a popular staple in Christian rock for 15 years, amassing 18 No. 1 hits, three million albums sold, four Gospel Music Awards, and a loyal fan following. But regular touring has not been kind to Mark Stuart's voice over the years, and with the gradual departure of key band members throughout the band's history, retirement makes perfect sense at this point.
The group will still remain active in missions and management through their Hands and Feet Project and their label Flicker Records, plus guitarist and co-lead vocalist Tyler Burkum is busy developing a solo career. But now comes the time to bid a fond farewell—or adios, as it were—to a beloved band and their enduring catalog of music. Adios: The Greatest Hits gives an overview of Audio A's entire career, featuring 12 of their No. 1's on a 17-track retrospective.
All well and good, but just how necessary is this compilation? It was only a little over five years ago when Forefront Records and Audio Adrenaline released Hit Parade, a greatest hits album that also featured 17 tracks, and truth be told, one of the better collections of its kind in Christian music as far as comprehensiveness and accuracy go. Eight songs—half of both albums—overlap between the two.
Spanning fewer albums, Hit Parade naturally did a better job of capturing Audio A in their prime, featuring more tracks from their best work. With Adios, you miss out on classics like "I'm Not the King," "Walk on Water," and "Underdog." Bloom, the band's bestselling album from 1996 and considered the favorite by most fans, is woefully underrepresented with only "Never Gonna Be As Big As Jesus"—that same album's "Man of God," a bigger hit on some charts, is conspicuously absent here. Perhaps Adios would have been better if it complemented Hit Parade rather than replaced it. "Good People" from Bloom and "Good Life" from 1999's Underdog are significant hits ignored by both compilations.
Instead of a comprehensive anthology, treat Adios as "the essential" Audio Adrenaline. It still features most of their best-known material, including signature hits like the psychedelic funk of "Some Kind of Zombie," the hip-hop stomper "We're a Band," the metaphorical rocker "Chevette," and, of course, "Big House," the classic youth group sing-along. "Hands and Feet" and "Get Down" are also rightfully included, though sequencing them back-to-back only shows how stylistically similar they really are.
Of course, half the reason for Adios is to recognize the three albums released since Hit Parade. Naturally the mega-hit ballad "Ocean Floor" is featured from 2001's Lift, as is "Beautiful," which recalls the band's classic sound better than most of their newer material. 2003's Worldwide, Audio A's best album in recent years, is represented by the ballads "Pierced" and "Leaving Ninety-Nine," as well as the U2-styled rocker "Miracle," while 2005's Until My Heart Caves In yields the worshipful rocker "King" and the Brit pop of "Starting Over." Granted, all are hit singles, but collectively they slow down the latter half of Adios considerably, and demonstrate just how much Audio Adrenaline has altered its sound since 2001.
The difference is even apparent with the new tracks. Again, Hit Parade included the band's classic sound ("One Like You") and the impressively heavy "Will Not Fade" reminiscent of Led Zeppelin. Adios meanwhile features two appropriately titled songs, but "Goodbye" (the album's single) doesn't resemble Audio Adrenaline as much as Burkum performing melodic pop more comparable to The Beatles, PFR, or The Afters—and, sadly, the toll on Stuart's barely present voice is more apparent than ever. A cover of The Alarm's "Blaze of Glory" serves as a better finale, reveling in the band's love for classic rock.
Sweetening the deal for fans is a Special Edition version with a DVD that includes a third new track—a cover of Charlie Peacock's "Down in the Lowlands." There are also music videos, concert footage, and tributes from other artists reminiscing about Audio Adrenaline, including Relient K, Steven Curtis Chapman, MercyMe, Pillar, and tobyMac. It's ultimately a good compilation, but not as good as Hit Parade. Really, Audio Adrenaline deserves a comprehensive double-CD anthology to do them justice. Adios feels more like a sampler and an overview for casual fans, not the snazzy farewell intended for the longtime faithful.
Copyright © Christian Music Today. Click for reprint information.