All About Jesus
reviewed by Russ Breimeier

Copyright Christianity Today International

2002

1 Aug

COMMENTS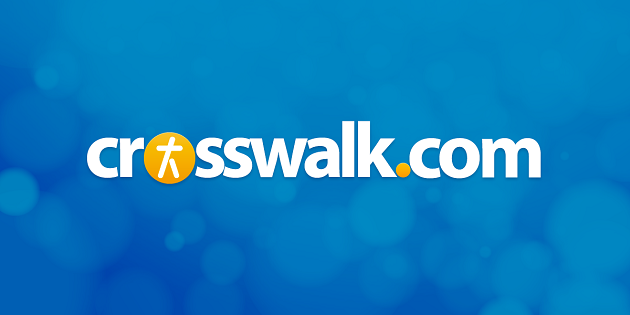 Sounds like … Rebecca St. James
At a Glance … Charmaine, well, sounds just like Rebecca St. James. This is a compliment to the talent involved and a complaint about the lack of creativity.
Most fans of Rebecca St. James already are acquainted with Charmaine. The 17-year-old has served as a backup singer on Rebecca's tours for the last two years, gradually earning a recording contract on Rebecca's father's label, Elevate. Music ministry literally has been a part of Charmaine's life since the day she was born — her parents started a traveling worship team in 1984 based in Australia, and Charmaine began singing with them at the age of four. If you're a diehard fan of Rebecca St. James' music and have liked everything she's ever released, then there's nothing else you need to know. You'll absolutely love Charmaine's debut album, All About Jesus, especially if you like Rebecca's Pray and Worship God albums. Charmaine has a similar sound and a similar passion about making music for and about God. No need to read further. Proceed to your local Christian music dealer.
Still with me? Very well, there is one matter that's problematic about Charmaine. When I say she sounds similar to Rebecca St. James, I'm understating the matter. Were it not for her looks, which are more like Jennifer Love Hewitt or Michelle Branch, you'd swear Charmaine were somehow related to Rebecca. In a "blind taste test," people can't tell the difference; I've had more than a few ask me about "Rebecca's" latest single, "I Love You Lord," and where they might obtain it. Both that song and "You Are With Me" are extremely similar in sound to Rebecca's hit "Pray." Additionally, all the other songs on All About Jesus are worship covers that easily could be mistaken as outtakes from Rebecca's recent Worship God project. As with the covers on that album, the new versions of "All in All," "Hungry (Falling on My Knees)," "All About You," and Charlie Hall's "Give Us Clean Hands" do little to distinguish themselves artistically. "All About You" has a fast dance-pop style, and it still sounds routine. They're simply modern-pop reworkings of already well-known songs, performed in the manner of Rebecca St. James.
To some extent, the similarity is understandable. Charmaine hails from Australia like Rebecca and is close with Rebecca's family. Charmaine is only seventeen, and is starting her music career at an early age, as Rebecca did. She has a similar vocal range, and any good backup singer will hone her skills to blend with the featured artist. The pronunciations, harmonies, and vocal quality are a nearly perfect match — Charmaine either genuinely sounds like Rebecca, or she's lost her own vocal identity somewhere along the way. All About Jesus features multiple producers, including Jeremy Bose (Rebecca, Jaci Velasquez), Otto Price (Sonicflood, Fusebox), and Jamie Moore (Jump5). It sounds more like one producer whose assignment was to mimic Matt Bronlewee's production work on Worship God. You'd think someone in the process, especially those responsible for shaping Rebecca's career, would have tried to make Charmaine sound radically different. Unfortunately, there's little to nothing here to characterize Charmaine as her own artist.
Depending on your standards and what you're looking for in new music, however, All About Jesus may be right up your alley. The production is well done and Charmaine obviously has a good voice since she sounds so much like you-know-who. She co-wrote all six of the worshipful original songs, though they're not particularly fresh or original in sound or idea. They're simply well-recorded pop songs with a worshipful focus. "Acceptable" and "Give You All My Love" in particular have a strong groove to them, as good as the better original worship songs from Worship God. I also applaud the decision to not include Charmaine's teen-pop rendition of Lifehouse's "Hanging by a Moment," as heard on tour with Rebecca.
Much is made of Charmaine's role as a teenage worship leader, as if that were unique these days. It's not; numerous worship albums from Vineyard and Acquire the Fire feature a mere fraction of the teenage worship leaders around today. The reality is that Charmaine is the only teen female worship leader with a recording contract, which would be impressive if she'd used this opportunity to create something original and to add her unique artistry to the worship genre. Charmaine's worshipful modern-pop debut is easy on the ears and will please teens and fans of the genre, as long as you don't mind the lack of creativity or the incredible similarity to an already popular Australian artist with a heart for God