All I Need
reviewed by Russ Breimeier

Copyright Christianity Today International

2001

1 Jan

COMMENTS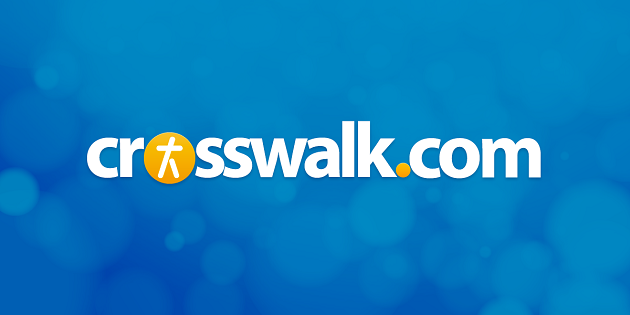 Sounds like … contemporary praise and worship, very much at home with other Vineyard Music recordings.
At a Glance … All I Need is a diverse collection of brand-new worship songs that are well crafted and interesting without resorting to overly repetitive lyrics.
All I Need is the latest from Vineyard Music Canada, the team that brought us Shake Off the Dust and last year's acclaimed Believe project. It was produced by well-known worship leader Brian Doerksen, Daphne Rademaker, and Phillip Janz. The album features 10 worship leaders from across Canada, but of course, this kind of worship album is less about the names involved than the quality of the music and the intimacy of the recording. All I Need features a diverse collection of 13 brand-new worship songs on a nearly 70 minute CD.
With that much music, it's no surprise there are some truly wonderful moments of worship. The album's opener, "He Is Yahweh," is like a more mellow version of "Better Is One Day," with African percussion and even some African chanting at the end. It has a memorable melody, lots of text to reflect on, and a very cool sound. The rock ballad "The Lighthouse," surely will be another audience favorite. And while I appreciate its attempt to be poetic in its lyrical content, the verses sound a little too much like those from the popular worship song "The Heart of Worship".
Some other favorites include "Psalm 113," which despite its repetition has a powerful build to its rock ballad sound, and it works in the same way as Michael W. Smith's popular "Agnus Dei." In the same way, "Into Your Presence" comes close to capturing the same intimate passion and power of the recently released worship song "Breathe," though it isn't quite as memorable as that song. The beautiful and intimate sounding "Could I" does a far better job of emulating that feel—think what it'd be like for Sarah McLachlan to write a worship song, and you get the idea.
The gentle, acoustic-guitar-led title track is beautiful and singable, simple but not amateur—an important balance that most modern worship songs don't achieve. The same is true of the guitar-based alternative pop sound of "Desire of the Nations," which has a well-written melody that's easy to pick up. The Irish-folk-sounding "Be My Guide" has a melody that's a bit rhythmically challenging to follow, yet it's also catchy and memorable enough to make it a favorite.
In terms of more performance-oriented worship songs, there's the bluesy "You're So Wonderful," featuring some funky guitar and piano licks and an intriguing rhythmic opening. It's a fun song that sounds to me like Dave Matthews Band meets Stomp (and if that doesn't intrigue you, I don't know what will!). This is followed by the alternative dance rock sound of "Dance On It," a slickly produced song that sounds like something the Newsboys would do for a worship recording.
I didn't find all the songs on All I Need as endearing as the ones I've mentioned. A few of them feel too much like what some have come to refer to as the "classic Vineyard sound." One example is "Multiply Your Love," which fails to break any new artistic ground. Though it's fairly unremarkable, it does feature a good melody for the congregation to follow. It's a somewhat disappointing closer to the album (though it's followed by a stirring live reprise of "All I Need"). Likewise, "Amen Hallelujah" is a little too simplistic and not as interesting as the other tracks on this album. And "Long to Know You" meanders a little too much, taking too long to establish itself—it almost feels like improvisation.
It's worth noting that All I Need is a mix of studio and live tracks. Perhaps more consistency would have been better for the flow of the album, but that's only my speculation. There's nothing wrong with the live tracks versus the studio tracks, except it makes the album as jumpy as the WoW Worship collections, and I don't think the intention here is to present a "Best of Canadian Worship" compilation. Nevertheless, there are enough original and interesting new worship songs on All I Need to warrant a fairly enthusiastic recommendation from me. I wish more of the new "worship artists" who have debuted this year would listen to an album such as this and take note of how to write diverse and interesting worship music without resorting to tired clichés in their lyrics. If you're looking for some solid praise and worship to add to your contemporary worship service, All I Need has all you need.
Copyright © Christian Music Today. Click for reprint information.