All of Me
reviewed by Russ Breimeier

Copyright Christianity Today International

2001

1 Jan

COMMENTS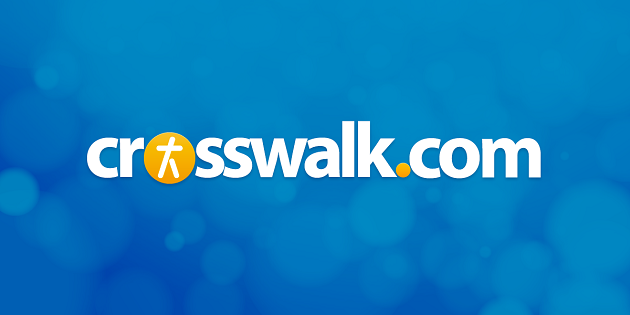 He's been nominated for Dove awards, scored several #1 singles on the Inspirational and Christian Adult Contemporary radio charts, and besides recording his own albums, has written for the likes of Avalon, Point of Grace, Rebecca St. James, and Kathy Troccoli. Yet most people still seem to respond with "Scott who?" when asked about him. Mr. Krippayne is in my opinion one of the most underrated Christian artists and songwriters in the business. Perhaps you remember him for such songs as the Bruce Hornsby-sounding "All My Days" and "Sometimes He Calms the Storm" back in 1995—or the funky pop rock of 1997's "More" and the ballad "No More Pretending," which bore an uncanny resemblance to The Eagles' "Desperado." Scott also saw considerable success on Inspirational radio with "I Wanna Sing," "Cross of Christ," and "Every Single Tear" in 1999. With his fourth album, All of Me, Scott continues to prove himself as an accomplished pop songwriting machine with a strong, sometimes soulful voice that reminds me of a cross between Steven Curtis Chapman and Paul Carrack (the voice behind Squeeze's "Tempted" and Mike + the Mechanics' "Living Years").
Scott has a great knack for writing catchy melodies and matching them to timeless pop/rock sensibilities. One of my favorite tracks on All of Me is the upbeat "I'm Not Cool," which is basically the story of my life (my youth group is laughing now)—"I used to wish I was athletic / but football was never my game / I made some friends in mathematics / but no one can spell my last name." Actually, it's a song of self-acceptance pointing to the fact that we are specially created by God just as we are, but the fact that Scott can communicate such a message with humorous, smart songwriting says something about his talents. The album's opener, "Deeper Still," is another well-produced track (co-written by Jeromy Deibler of FFH) which communicates our desire to be closer to God. So many people like to speculate what the next "Butterfly Kisses" will be. I doubt it'll sell anywhere close to it, but "May I Have This Dance" is a strong contender for the newest daddy-daughter dance song at weddings. It's beautifully written (for Scott's 3-year-old daughter), but it's so similar to an Andrew Lloyd Webber song called "The First Man You Remember" that Broadway fans may cry plagiarism. No one's calling Scott's music original, and many of his songs do recall the work of other artists. He does, however, know how to emulate well-crafted pop music.
It seems wrong or inaccurate to simply classify Scott Krippayne as an Inspirational/Adult Contemporary artist. Yes, the majority of his music is pop, and sometimes very predictable pop. Occasionally, however, Scott pulls off something that's really edgy or rocking. For example, the title track, a song about surrendering ourselves completely to Christ, has an awesome opening with electric guitars and programming that will grab your attention. There are two producers on All of Me, and it reflects the difference between Scott the Inspirational artist and Scott the Adult Contemporary (sometimes Christian Hit Radio-worthy) artist. I happen to like the songs that fit the latter category, produced by Kent Hooper, because they are far more interesting than the other, more routine Christian pop tracks.
Still, there's something about Scott Krippayne's songwriting that's a cut above the majority of Christian pop. The key is separating Scott's music from the rest of the Inspirational pack. Charlie Peacock did some excellent work by adding interesting instruments to Scott's catchy music on his 1997 album, More, arguably his best project. I think if Scott were paired with the right producer (perhaps Brown Bannister or Monroe Jones), and his music tweaked just a bit from his usual pop sound, he could be capable of becoming as respected and exciting a songwriter as Steven Curtis Chapman. After all, for a long time Steven was relegated to only Inspirational airplay, and has only in the last five years displayed his musical diversity. I don't make such a comparison lightly either, so check out Scott's work and remember his name!
Copyright © Christian Music Today. Click for reprint information.