All of the Above Points Listeners Outside the Church
Jackie A. Chapman

CCM Magazine

2007

6 Jul

COMMENTS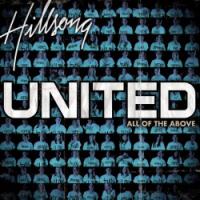 Artist: Hillsong United
Title: All of the Above
Label: Hillsong/Integrity

Hillsong United takes a chance. Seven live projects to its credit, the increasingly popular worship band moves its recording process from live youth conferences into the studio. Live recordings and studio recordings sound and operate differently, and though increasing exposure from its live albums sets expectations high for a new record, Hillsong United overcomes any differences, generating its unreserved worship within studio walls.
Minus the live venue background, not much changes sonically on All of the Above. The new project sounds like the Hillsong United of previous outings with its blend of energetic rock and anthemic worship. The band performs and produces 12 brand new dynamic and passionate songs in such a way that All of the Above has the feel of live, unrestrained worship.
Worship leaders/songwriters Joel Houston and Marty Sampson are back with a host of others, including Brooke Fraser and Mia Feldes, still writing songs completely beneficial to the corporate worship setting.
What makes All of the Above shine lyrically is its raw determination to push worshippers out into a broken world. These songs don't just include platitudes to God but confront the worshipper with challenges, as Hillsong United motivates a generation to seek justice and be Christ's messenger outside church walls.

© 2007 CCM Magazine. All rights reserved. Used with permission. Click here to try a free issue.