All the Joy in the World - Music Review
David Schrader

Music Reviewer

2002

3 Dec

COMMENTS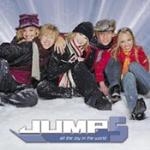 Artist:    Jump5
Label:   Sparrow Records
So much of Christmas is filled with childlike wonder; it's natural for the kids of Jump5 to leap and bound into a holiday album.  Still catering to the Disney Channel audience, the teen quintet considers shorter attention spans and clocks in accordingly with a budget-priced, 27-minute burst of wintry pop music that celebrates equal parts Santa and salvation.
"Joy to the World" is as instantly gratifying as previous Jump5 hits, the programmed beats and effect-filled voices locking in tight alongside plucky strings, church bells, and a fun detour through "Joyful, Joyful We Adore Thee."  The troupe goes Motown on "Santa Claus Is Coming to Town" with a slinky electric guitar and those far left piano keys pounding out gigantic riffs in the first verse.  "Sleigh Ride" combines a mellow club beat with dreamy harp lines and harmonies that dance like sonic snowflakes.  Similarly, a spacious, sparkling version of Paul McCartney's "Wonderful Christmastime" relaxes the often sugar-charged mood.
Youth and adults alike will enjoy the straightforward cover of 4Him's classic, "A Strange Way to Save the World."  Beautiful vocals from the girls and a less intrusive acoustic arrangement even suggest a maturing musicality.
Projects this young and innocent can evade stuffy critical hammering; but even if they didn't, All the Joy in the World would survive with integrity, value, and age-appropriate recommendation intact.  Well done.