Amusing
reviewed by Russ Breimeier

Copyright Christianity Today International

2005

1 Aug

COMMENTS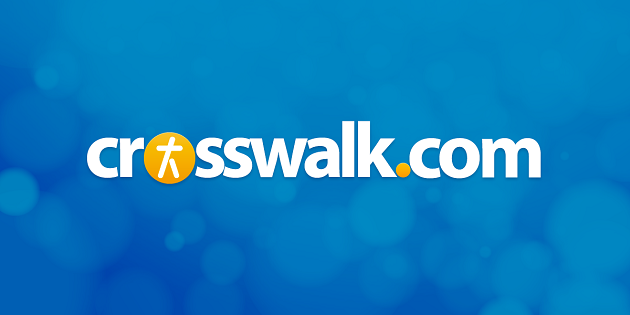 Sounds like … David Wilcox, James Taylor, Bebo Norman, and John Mayer in its mixture of jazz and folk tinged acoustic pop that's somehow mellow and upbeat.
At a glance … a mix of modern and classic styles, as well as sacred and secular lyrics, add up to an album of incomparably good songwriting all around.
Track Listing
Prelude
Love Like Crazy
When Did You Fall
Breakfast Table
The Final Move
Lemonade
Sleepyhead Sun
Tick-Tock
I See the Moon
The Best Song Ever
Amusing
One of the weaknesses of Christian music is that the intended audience often forces unintentional boundaries. Sure, it's reasonable to expect music that's safe from vulgarity and objectionable content, and if you're going to be called a "Christian artist," it's generally wise to somehow indicate where you're coming from spiritually. But this thinking can snowball to the point where we unfairly expect Christian songwriters to write autobiographically—everything pointing to biblical truths in their lives. Thus, devices like fiction, satire, irony, characterization, and perspective are often underutilized because they're misunderstood. It's kind of like limiting a painter to the basic colors.
Chris Rice has had a great run as the flagship artist at Rocketown Records since 1997, but he's left the label that launched his career (on good terms). Why? Rocketown has long been focused on making music for the Christian market, whereas Rice is now focused on making music that can be appreciated by anyone. And really, about the only way to improve on Rice's already brilliant and insightful songwriting is to allow him to stretch himself thematically and sonically in order to paint an even broader and more colorful picture of God's kingdom. That's exactly what we get with Amusing.
Today, Rice makes his home with eb+flo, the record label started by longtime friend and collaborator Monroe Jones. Though Jones has produced every one of Rice's albums, he still manages to find new directions for his pal. Amusing essentially starts with what's worked for Rice since 1997, and takes it to another level.
One of those next-level highlights is "Love Like Crazy" and its instrumental "Prelude" (humorously dubbed "Twang Like Crazy"). Featuring legendary guitarist Duane Eddy ("Peter Gunn") and some hip-hop influences (?!?!), it's one of Rice's most funky, rocking, and enjoyable songs to date, using clever wordplay to build on the familiar theme of loving others the way Jesus loved us. "Tick-Tock" is equally strong with its rhythmic and bluesy folk-pop groove reminiscent of David Wilcox and Steven Curtis Chapman. Layering a bouncy acoustic guitar riff with vocal harmonies, lively percussion, pedal steel, a smidge of electric guitar, and some brief horns, Rice's lyrics freshen the simple message of "life is short"—"The little hand is ours, the second hand sweeps us around, and the Big Hand has the power."
As for those non-autobiographical possibilities, can a songwriter write about love without being in love? Rice thinks so and evokes an old romantic comedy with the sweet, feel-good toe-tapper "When Did You Fall." There's a gentle-yet-upbeat jazz/pop groove to it that seems both classic and modern. Meanwhile, one can't help but wonder whether or not the title track is autobiographical with its yearning and bittersweet take on unrequited love. Acoustic and much like a lullaby, there's a timeless feel to the songwriting, and while Rice notes, "it doesn't hurt to dream," you can tell that, in fact, sometimes it does.
There's a similar bittersweet feel to songs like "Breakfast Table," about the hope of seeing a loved one again in heaven, and "The Final Move," which likens a chess game to God's wrap-up of creation. That Rice can start with somber subjects and turn them into something so hopeful may be the defining strength of Amusing. Indeed, without sounding forced or condescending, he even sings about taking the lemons handed to us in life and making "Lemonade" for all to share. And while "The Best Song Ever" can't possibly live up to its name, it's actually a cheery ode to the power of music, addressing our longing for something (someone) even greater.
At its "worst," the album yields a fine tune like "Sleepyhead Sun," which looks to the sun as proof that God loves us: "You are the gift, you are the proof the Lord looks down and warms my roof/You are the light, you are the sign that I am loved and life is mine." A pretty ballad of piano and strings, it even waxes poetic over how the sun played a role in Christ's death and resurrection. Problem is, the structure and melody sound too much like typical Rice, reminiscent of "Untitled Hymn." Likewise, the semi-romantic "I See the Moon" is just a little too sleepy and routine to hold interest.
The puzzling thing about Amusing is that it's not really out of step with what Rice has done before. While there are some more secular love songs on here, there are still plenty others that clearly express his Christian worldview. But perhaps the matter is one of vision and not content, as eb+flo may be better equipped to fulfill Rice's hopes of bringing his music to a broader audience. If so, then he's off to a good start for this new phase to his career. Considering his already exquisite song catalog, Amusing features some of Rice's greatest work, confirming that he's in an elite class of songwriting—not just in Christian music, but overall.
Copyright © Christian Music Today. Click for reprint information.