Anberlin's New Surrender One of the Year's Most Essential
Andy Argyrakis

CMCentral.com

2008

1 Dec

COMMENTS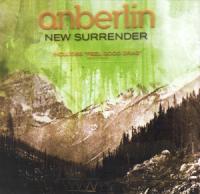 Artist: Anberlin
Title: New Surrender
Label: Universal Republic
An emotional crossover sure to yield superstardom …
Though Anberlin always had a foot in the secular scene (frequently performing in clubs and becoming staples on the "Vans Warped Tour"), the modern rockers are now part of the major label leagues, making the jump from indie staple Tooth & Nail to Universal Republic.
Outside of giving the guys worldwide exposure, signing on the dotted line also made way for all-star producer Neal Avron (Fall Out Boy, Yellowcard, New Found Glory), in turn finding Stephen Christian & Co. at the top of their game.
Even with the marketplace shift, Anberlin is arguably more expressive about its faith than ever before but interjects stories of spiritual inspiration with remarkably effective poetry and phrasing, which works well with any audience. "Burn Out Brighter (Northern Lights") boasts lines like "Live, I want to live inspired/I want to die for something/Higher than myself" over an insanely catchy guitar line and Christian's sky-high, Morrissey-like range. "Breathe" is a textbook acoustic ballad, sending chills through listeners with every epic twist and phrase of renewal ("Can't return home who I was before/I can finally breathe/Suddenly alive").
The anthems keep coming at breakneck speed, from the forceful and striking "The Resistance" to the entrancing "Blame Me! Blame Me!" to the lush melodic relief of "Retrace." The childhood recollection of "Younglife" is artfully spun pop candy. "Haight Street" is a vibrant dance rocker in all its hand-clapping glory, while "Disappear" is the new wave era re-spun with Anberlin's increasingly distinctive alternative quality.
Long story short, New Surrender is hands-down one of 2008's most essential albums to own and is sure to position Anberlin as much deserved cross-cultural superstars.


© 2008 CMCentral.com. All rights reserved. Used with permission.




Visit CMCentral.com now and join the single largest online community of Christian music fans on the internet. CMCentral features daily music news, exclusive interviews, album reviews, weekly devotions and feature articles written by some of your favorite Christian artists, and much more. CMCentral is also the home of the most popular Forum for Christian music fans that you'll find anywhere on the Internet. Come see what all the buzz is about!

**This review first published on December 1, 2008.
Watch the latest Anberlin music videos on their official artist page at Godtube.com!