Anberlin's "Personal" Approaches Sonic Calculation
Louis R. Carlozo

CCM Magazine

2005

25 May

COMMENTS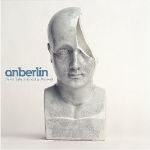 Artist: Anberlin
Title: "Never Take Friendship Personal"
Label: Tooth & Nail
Modern rock's deep-fried sound tastes mighty fine in small morsels. But over the course of a whole album, a homogenized mix of strident, distorted guitars, pounding drums and angst-drenched vocals sparks ear fatigue.
So it is with Anberlin's "Never Take Friendship Personal" — a disc that, while its individual songs (and sing-along hooks) often satisfy, fails to transcend a formulaic plateau.
That's surprising, in part because producer/engineer Aaron Sprinkle (Poor Old Lu) has such fine indie credentials. And to be sure, ample moments here prove that Anberlin packs plenty of inspiration. On "(The Symphony of the) Blasé," a spiraling, 16th-note high-hat loops around a revolving guitar figure. It's a steely, key-of-C ballad, spiked with ghostly bell tones, suggesting some exotic hybrid of The Cure and Toad the Wet Sprocket.
Yet much of "Personal" opts for a driving, top-down, volume-up approach — which is not to say the rest of the album lacks highlights. With the title track, singer Stephen Christian's choppy verse syncopation provides a catchy setup for the call-and-response chorus, while his yearning performance on "A Day Late" is countered nicely by creamy harmonies. And on "The Feel Good Drag," a descending bass line wrestles with ascending guitars and an angry vocal, until the tune breaks down like a car gasping for gas.
Perhaps the juxtaposition of the last two tunes, though, illustrates the contrast between what could have been and what is. "A Heavy Hearted Work of Staggering Genius" may last little more than a minute, but it is a stunner: a sparse spaghetti-western instrumental that conjures images of an abandoned nuclear test site. It is followed by "Dance, Dance, Christa Paffgen," a song that clocks in at an epic 7:09 but lacks the dynamics or twists to justify its length.
"Personal" belongs in that category of records that deserves points for its spiritual earnestness but smacks of something approaching sonic calculation. What hints of artistic risk that arise are obscured, alas, behind a too-obvious wall of guitars.

© 2005 CCM Magazine. All rights reserved. Used with permission. Click here to subscribe.
Watch the latest Anberlin music videos on their official artist page at Godtube.com