Ancient Words Still Ring True on "Hymns Ancient and Modern"
Jessica Phillips

CCM Magazine

2004

8 Jun

COMMENTS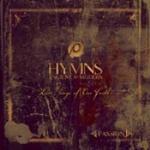 Artist:  Various
Label:  sixsteps
Passion's latest project, "Hymns Ancient and Modern -- Live Songs of Our Faith," is inspired by perhaps the oldest surviving Christian hymn, "Phos Hilaron" ("Hail Gladdening Light"). This album takes classic worship songs and dresses them in modern musical clothing as worship leaders, including Chris Tomlin, Charlie Hall, Christy Nockels and Matt Redman, come together to blend ancient words, modern instruments and passionate adoration.
"Hymns" begins with the time-honored mainstay instrument, an organ, on "O Worship the King"; but tradition quickly gives way to an electric guitar-driven melody and crashing cymbals. Tomlin's respectful singing further unifies the mix. Keeping things fresh, "Doxology" opens with an emotional guitar rendition of the melody, while hushed contemporary backing vocals pair harmoniously with David Crowder's worshipful "Amen" chorus.
One of the strongest cuts  on the album, "Joyful, Joyful We Adore Thee," features a rocking rhythm and Hall's captivating take on vocals. Barely restraining emotion during the verses, he readily shouts for joy on the chorus, ad-libbing praises by its end.
"Praise the Lord, the Almighty" allows Nockels' pure voice to serve as a perfect centerpiece, transforming from a whispering praise into a soaring call to worship. Redman offers a more traditional bent on "Here Is Love" with his relaxed tone, allowing the lyrics to take precedence. Hymns effectively closes with an enjoyable duet of "Take My Life," featuring Tomlin and Nockels. Above all, this album remarkably blends old and new and serves as a respectful nod to the great worship songs  of our time.

© 2004 CCM Magazine.  All rights reserved.  Used with permission.  Click here to subscribe.