Emotional Anthems
Glenn McCarty

Crosswalk.com Contributing Writer

2013

15 Feb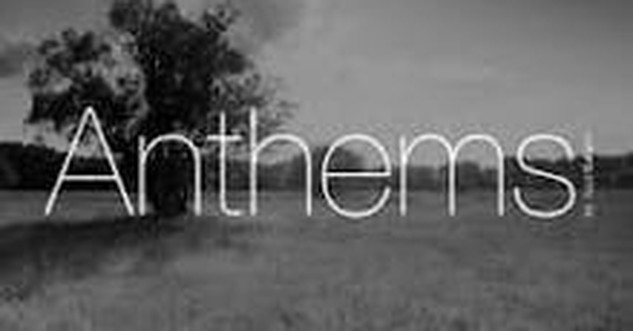 Artist: Todd Ballard
Album: Anthems
Label: Independent
With a title like Anthems, Colorado worship leader Todd Ballard makes his intentions plain on his debut release. From start to finish, the album is loaded with both high-octane and slow-burn worship anthems which reflect a urgent and tenacious attitude toward corporate worship.
Ballard – who served as worship leader at Red Rocks Church in Denver suburb of Golden before recently stepping down to pursue a more artist-focused ministry – has a sound comparable to Lincoln Brewster: straight-ahead rock which relies heavily on muscular, layered guitar work. Producer Otto Price (BarlowGirl) makes sure the rhythms are in order and adds a studio shine and the occasional electronic beat or backing keyboard touch.
Opening track "Why We're Singing" – co-written with Ian Eskelin – sets the tone for the rest of the album's 13 songs. There's a U2-esque instrumental opening with shimmering synth and chugging rhythm guitar, which bursts into an exuberant verse ("We want to show our highest joy/We've come to celebrate with noise."). "King of Love" is another slow-build stadium rockers reminiscent of alt-rockers like Angels and Airwaves, which Ballard cites as an influence. A 90-second instrumental opening sets the stage for a rampaging chorus.
On tracks like "Victorious" and "The Only Way," Ballard's raspy tenor reminds of worship leader Charlie Hall, who's also a good reference point. There are also anthems of the lower-key variety. "Closer to Me" has a memorable chorus, and "Find Our Rest" feels like Evanescence, with Red Rocks staffer Jerrica Matrone guesting on vocals. A lower-key version of Delirious' "Find Me in the River" simmers with a restrained intensity.
The guitars and rhythm section are always on point on Anthems, even if the lyrics tend toward the generic. Lyrically, there's nothing here you haven't already heard expressed similarly in worship songs from Hillsongs or Passion. But Ballard's impassioned delivery and the spot-on timing of the arrangements means that while the sentiments expressed within the songs aren't terribly memorable, the emotion of the songs has a more prolonged effect.
Ballard is remarkably low-key about the whole solo career experience. He offers guitar tabs of all the songs on Anthems on his website, and offers his worship leading services candidly elsewhere on the site. It's this humility that reflects throughout his debut. Despite its intensity and sheer scope, the emotional core at the heart of the album is most memorable.
*This Review First Published 2/15/2013