Arriving
reviewed by Russ Breimeier

Copyright Christianity Today International

2004

1 Sep

COMMENTS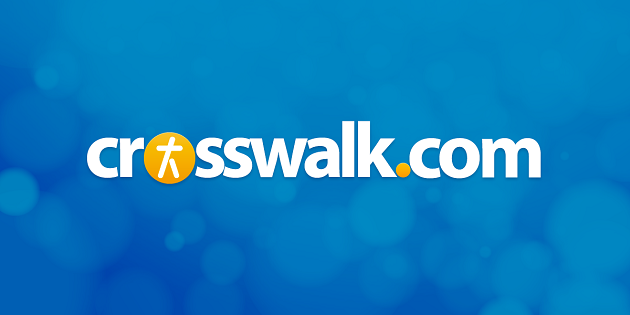 Sounds like … melodic and worshipful pop/rock that belies the influences of U2, Steven Curtis Chapman, and Michael W. Smith
At a glance … as important as lyrics are to worship music, Tomlin's latest reminds us that instantly memorable melodies are equally vital for singing to the Lord with uplifted hearts
Track Listing
Indescribable
Holy Is the Lord
How Great Is Our God
Your Grace Is Enough
Unfailing Love
The Way I Was Made
Mighty Is the Power of the Cross
All Bow Down
On Our Side
King of Glory
You Do All Things Well
For more than ten years, the world has been blessed by the musical contributions of prolific worship songwriters like Darlene Zschech and Matt Redman. Perhaps it's time to start mentioning Chris Tomlin in the same breath. Tomlin has been bringing hearts closer to God for years via the Passion worship conferences, and recently co-founded Austin Stone Community Church in his Texas hometown. In just over three years, he's reliably offered a solid handful of today's best-loved modern worship songs, like "Forever," "We Fall Down," "Enough," "The Wonderful Cross," and "Famous One."
That list is certain to grow with Arriving, Tomlin's third studio effort and his first since 2002's highly acclaimed Not to Us. The album's title is inspired by Isaiah 40, triumphantly proclaiming God's arrival among his people, and it's the main idea behind the new song "All Bow Down," which focuses on Christ's sovereignty and return. The cover art carries the image further by showing an aerial approach toward an airstrip for landing.
Arriving was created with corporate/group worship in mind, as opposed to devotional/personal worship. Said differently, these songs are generally easy to sing, and just as important, you'll want to sing them. Listening to stacks of worship albums every year, it occurs to me after hearing Tomlin's latest musical offering that we often don't place enough value on good songwriting in today's modern worship. Sure, it's a tough tightrope crafting theologically acceptable lyrics that aren't too clichéd or too introspective for church use. And most worship writers have a good enough grasp of melody to create. But how many of today's worship writers are able to write songs that instantly draw congregations in with immediately singable and unforgettable melodies?
Tomlin's clearly got a gift for this. Many are already familiar with "Holy Is the Lord" from the Passion Sacred Revolution album. The words are nothing fancy—another expression of Isaiah 6:3 that's been used in church hymns, songs, and liturgies for centuries. But add them to that enjoyably soaring melody, and you've got another classic that ranks with favorites "Enough" and "Here I Am to Worship." There's similar buzz over Tomlin's "How Great Is Our God." Again, aside from a few intriguing phrases like "He wraps himself in light" (taken from Psalm 104), the words are fairly simplistic—the chorus generally repeats the title over and over again. It's Tomlin's talent for melody that truly carries it, lifting your heart in worship to the Lord.
So it is with several others, like "King of Glory" (inspired by Psalm 24), "Unfailing Love" (featuring harmony by Steven Curtis Chapman), and the gospel-tinged "On Our Side." The strongest lyrics come in the poetic "You Do All Things Well," which gets much of its imagery from The Message translation of Scripture, phrasing the familiar in thoughtful new ways—"Star creator, wind breather/The strokes of Your beauty brushed through the clouds/Light from the heavens touching the ground/You made it all, said, 'Let there be'/And there was all that we see/The sound of Your voice/The works of Your hands/You do all things well."
Two other highlights are songs not written by Tomlin. "Indescribable" is the first radio single, a terrific anthem about God's vast power and glory that ranks with "God of Wonders" and "Famous One." Written by indie artist Laura Story, we'll be hearing more from her soon if this song's any indicator. Upcoming worship leader Matt Maher contributed "You Grace Is Enough," another U2-styled rocker that fits very comfortably with Tomlin's repertoire. There really isn't a bad song on this album, though "The Way I Was Made" is too personalized for corporate worship—co-written by producer Ed Cash, it's more like what you'd expect from Bebo Norman. Also, the stripped-down acoustic ballad "Might Is the Power of the Cross" feels a little too overlong and intimate compared to the other songs.
One can also appreciate that Tomlin and Cash put in some noticeable effort to make creative arrangements and instrumentation that differentiate the songs from each other. Some are electrifying, others more organic—"On Our Side" and "How Great Is Our God" benefit in particular from the addition of backing choirs to light up the sound. It all adds up to an album that is arguably Tomlin's best—though once the church becomes better acquainted with the songs on Arriving, there won't be room for debate.